Apple says FBI hasn't asked for help unlocking Texas shooter's phone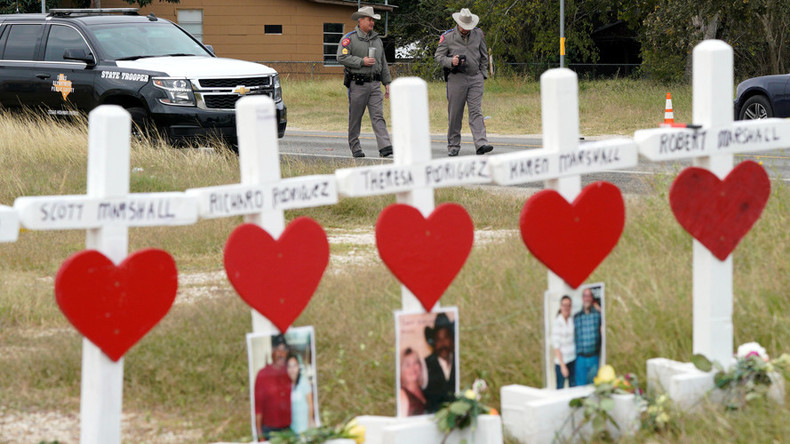 The FBI has not asked Apple to unlock the phone of the gunman who killed 26 people in a Texas church, the company said. A similar situation arose after the terrorist attack in San Bernardino, California, and led to a prolonged court battle over encryption.
Devin Kelley, 26, opened fired inside the First Baptist Church in Sutherland Springs, Texas on Sunday, killing 26 people and injuring 20. He was interrupted by an armed neighbor and killed himself after a high-speed chase, police said.
Law enforcement officials have not asked for assistance to unlock the shooter's phone, Apple told BuzzFeed, even though the company reached out to the FBI offering assistance.
"Our team immediately reached out to the FBI after learning from their press conference on Tuesday that investigators were trying to access a mobile phone," Apple said. "We offered assistance and said we would expedite our response to any legal process they send us."
The phone is now in a Quantico, Virginia crime lab because authorities were unable to unlock it, FBI Special Agent Christopher Combs said at a press conference on Tuesday. While the authorities have not revealed the make and model of the phone, ABC News reported it was an Apple product.
"It actually highlights an issue that you've all heard before, the advance of the technology of and the phones and the encryptions. Law enforcement, whether at the state or local or the federal level, in increasingly not able to get into these phones," Combs told reporters.
Read more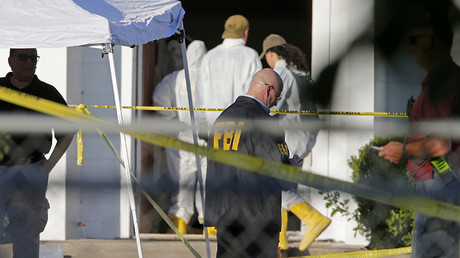 "It could be tomorrow, could be a week, could be a month [from now]," Combs said. "We don't know yet, but we're going to keep working on that phone and the other digital media that we can turn it over to the Rangers."
The FBI could have unlocked Kelley's device using his fingerprints within two days of the shooting, however. Apple's 'Touch ID' feature, which allows users to unlock their phones using fingerprint recognition technology, stops working after 48 hours and reverts to requiring a digital password.
The Bureau made a similar mistake in December 2015, following the attack in San Bernardino. Federal agents reached out to the county government where the gunman worked, but did not contact Apple. The device in question was his work phone.
After failing to log into the device, the FBI demanded Apple provide them a master key to that class of iPhones, touching off a court battle over encryption and user privacy.
Apple refused the request from the Department of Justice to provide such a key, saying it would create a security breach in the phones of all customers. The court battle was never concluded because the FBI found a private Israeli security firm that could access the phone's data, at a reported cost of nearly $1 million.
Law enforcement's demands for access to encrypted data have carried over into the Trump administration. Following the terrorist attack in lower Manhattan last week, Attorney General Jeff Sessions criticized technology firms for not allowing the government to access encrypted evidence in terrorism investigations.
"Over the past year the FBI was unable to get open access to over 7,500 electronic devices even though there were court orders to do so," Sessions said.