US offers N. Korea direct talks if missile tests stop, doesn't mention nuclear testing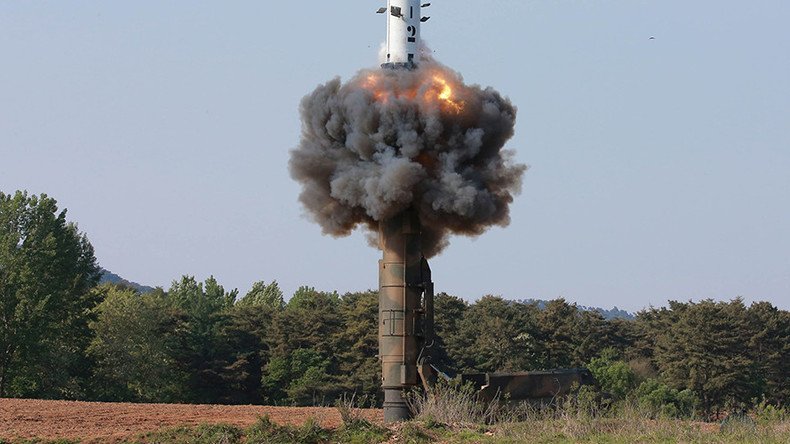 Secretary of State Rex Tillerson seems to have dropped a condition for direct talks between Washington and Pyongyang. North Korea must halt its missile tests, but the top US diplomat left out any stipulation on nuclear testing.
"The best signal that North Korea can give us that they are prepared to talk would be to stop these missile launches," Tillerson said Monday in Manila, the Philippines, during the ASEAN ministerial security forum attended by foreign diplomats, Reuters reported.
Tillerson reportedly said that through dialogue, North Korea would ultimately "feel secure and prosper economically."
The comments came two days after a unanimous 15 to 0 vote by the United Nations Security Council to sanction North Korea over two intercontinental ballistic missile (ICBM) tests last month. The UN estimates the move will cost North Korea $1 billion per year.
Tillerson has previously included another precondition for direct talks with the hermit state. Along with stopping the missile launches, North Korea would have to quit its nuclear weapons testing, he said recently. Why the nuclear tests were excluded remains unclear, however.
Tillerson did not specify how long North Korea would need to suspend its missile launches.
"We will know it when we see it," the secretary of state said, according to CBS News.
"This is not a 'give me 30 days and we are ready to talk' - it's not quite that simple," Tillerson added.
Reuters cited a "senior official familiar with negotiations between the United States and China" as saying that Tillerson's choice of words "was not an accident or a mistake." The source claimed that China was the party expected to address the issue, which also ran to the heart of the new UN sanctions.
North Korea, meanwhile, threatened a "thousands-fold" act of revenge against the US on Monday for the UN sanctions passed Saturday, the Associated Press reported.
Also Monday, US and South Korean officials discussed lifting some restrictions on how destructive South Korea's missiles can be, Channel NewsAsia reported.
Russia, China call for freeze on both N. Korea launches & South's drills with US – Lavrov
"It is a topic under active consideration here and I would tell you that we would be favorably inclined to do anything which furthers the defensive capabilities of South Korea," Pentagon spokesman Navy Captain Jeff Davis reportedly said. "We have the ability to adapt and we will always adapt to the threat as it changes."
You can share this story on social media: