US lawmakers propose total tourist travel ban to North Korea amid rising tensions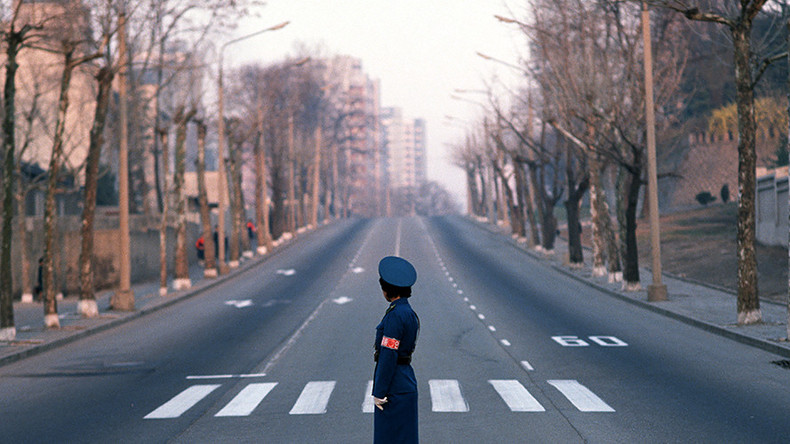 A bipartisan pair of US representatives have proposed legislation aimed at preventing American tourists from traveling to North Korea. Amid increasing tensions with Pyongyang, the congressmen have introduced a bill that would bar recreational travel to the reclusive country.
Representatives Adam Schiff (D-California) and Joe Wilson (R-South Carolina) introduced the North Korea Travel Act on Thursday, seeking to block all US tourist visas to North Korea and which would require special permission for all other visits.
"Tourist travel to North Korea does nothing but provide funds to a tyrannical regime – that will in turn be used to develop weapons to threaten the United States and our allies," Wilson said in a joint statement.
"Worse, the regime has routinely imprisoned innocent foreign civilians and used them as bargaining chips to gain credibility with the West," he continued. "We should not enable them any longer – which is why it is critical to carefully regulate travel to North Korea."
The bill would create an outright ban on tourist travel by Americans, while any other visits would require a special license from the Treasury Department, a congressional source told Reuters. A similar licensing program is in effect for travel to Cuba, even though the US revived relations with the island-nation.
At least 17 Americans have been detained in North Korea over the past decade, and four are currently imprisoned there.
"In recent years, there has been an increase in tourist travel to the DPRK by citizens of Western countries, including the United States," Schiff said. "With increased tensions in North Korea, the danger that Americans will be detained for political reasons is greater than ever."
Since last month, two Americans have been detained in North Korea on suspicion of planning "hostile acts" against the country. Kim Hak-song, detained in early May, and Kim Sang Dok, who was arrested April 22, both worked for the Pyongyang University of Science and Technology.
Two other US citizens, Korean-American Christian pastor Kim Tong Chul and college student Otto Warmbier, have been convicted of crimes. Kim was sentenced to 10 years hard labor on charges of espionage and subversion, while Warmbier was sentenced to 15 years hard labor for stealing a banner from a Pyongyang hotel.
Shortly after the last arrest, the US State Department issued a travel alert for North Korea, saying it "strongly warns US citizens not to travel to North Korea."
"US citizens in the DPRK are at serious risk of arrest and long-term detention under North Korea's system of law enforcement," the warning read. "This system imposes unduly harsh sentences for actions that would not be considered crimes in the United States and threatens US citizen detainees with being treated in accordance with 'wartime law' of the DPRK."
Washington does not maintain diplomatic relations with Pyongyang so the US government has no way to provide consular assistance to any Americans detained in North Korea. In the past, former Presidents Bill Clinton and Jimmy Carter have traveled to Pyongyang to negotiate the release of American detainees.
"Given North Korea's continuing destabilizing behavior and their demonstrated willingness to use American visitors as bargaining chips to extract high level meetings or concessions, it is appropriate for the United States to take steps to control travel to a nation that poses a real and present danger to American interests," Schiff said.
Tensions between Pyongyang and Washington have ratcheted up in recent months as North Korea scaled up its testing of ballistic missiles and its nuclear program in violation of international sanctions.
You can share this story on social media: