N. Korea arrests US student for 'hostile act'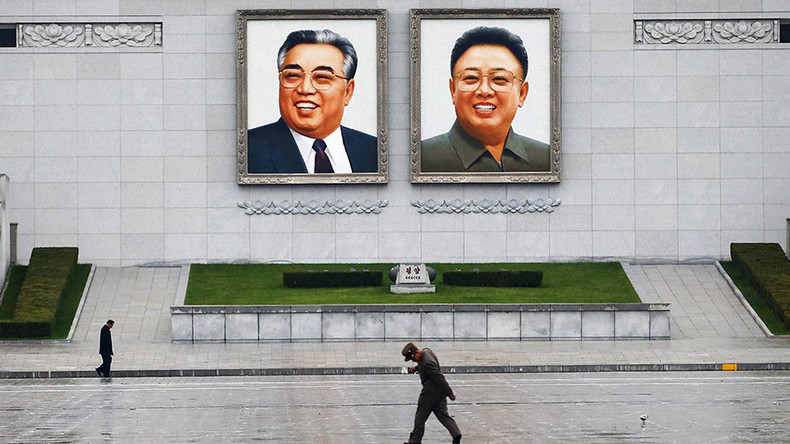 A US university student has been arrested in North Korea for "perpetrating a hostile act against the DPRK," according to Pyongyang's Korean Central News Agency (KCNA).
University of Virginia student Otto Warmbier is accused of entering North Korea under the "guise of a tourist" with intentions to bring down the foundations of the country at the "tacit connivance of the US government and under its manipulation", according to the state news agency.
North Korean authorities have not provided details of the act allegedly committed, or of Warmbier's current whereabouts. The KCNA said an investigation into the situation is underway.
According to Warmbier's Facebook and LinkedIn pages, the student is originally from Cincinnati and is currently majoring in economics.
Young Pioneers Tour, the operator Warmbier was traveling with, confirmed that he "is being detained in Pyongyang".
The "first company to offer budget tours to the Democratic People's Republic of Korea" said in a statement that they are working with both the Swedish embassy in the North Korean capital - which acts as the protecting interest for US citizens there - and the US State Department.
This is not the first time in recent years that a US citizen has been arrested and detained in North Korea for alleged crimes against the government.
In 2014 Matthew Todd Miller, 24, from the US, was also arrested for a "hostile act". He was sentenced to six years of hard labor after a trial in which he had no lawyer represent him.
During the trial, it emerged that Miller's "hostile act" was his plan to become intentionally imprisoned in North Korea to be a first-hand witness of human rights conditions there. He was released shortly after his trial, following an intervention by America's director of national intelligence.
Accompanying Miller on his release was US citizen and Christian missionary Kenneth Bae, who was arrested in 2012 and convicted of planning to overthrow the North Korean government. Bae was sentenced to 15 years' hard labor, and was detained for two years before being released alongside Miller
In 2009, US journalists Laura Ling and Euna Lee were arrested for entering North Korea from China without a visa. Upon conviction for illegal entry, the two women were sentenced to 12 years of hard labor, but were pardoned a couple of months later upon intervention by former US President Bill Clinton.
READ MORE: 2 Americans released from N. Korea detention head home – US officials
You can share this story on social media: