Trump promises 6 weeks of paid maternity & paternity leave in proposed budget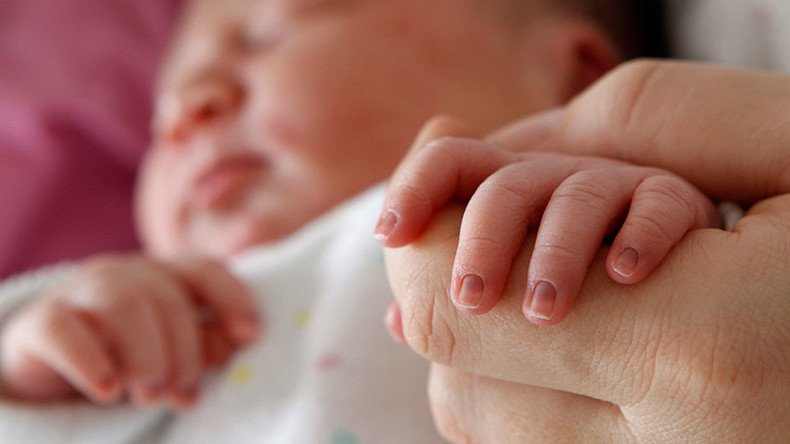 New parents would receive six weeks of paid leave, under a new initiative in President Donald Trump's proposed budget. New details released by the White House also show the "first step" in his promised $1 trillion infrastructure plan.
The budget will call for funds to create a program that would grant mothers and fathers six weeks of paid leave after the birth or adoption of a child, two senior White House officials told reporters on Thursday on condition of anonymity to describe a program that has not yet been formally proposed. The details of the program still must be negotiated with Congress, including how it will be funded, although states would be required to run their own programs.
"The states would have a big stake in it," said one of the White House officials. "They could help design the program."
It is expected to cost about $25 billion over 10 years and benefit about 1.3 million people, the officials said. There is no proposed income limit, but high earners would have their benefits capped. The financial relief would be paid through the country's unemployment insurance system.
The president's daughter, Ivanka Trump, has been credited with the inclusion of the paid family leave proposal. In January, she launched a working group to design the initiative. When President Trump originally proposed mandatory maternity leave in September, he was criticized for leaving off fathers and adoptive parents.
The US is the only industrialized country that does not provide paid parental leave. Currently, American workers can take up to 12 weeks of unpaid leave after a birth, as long as they've worked for a company that employs at least 50 people for a year or longer. Although not required by law, 58 percent of companies replace at least some wages for women during maternity leave, while 12 percent cover some leave for fathers, the Washington Post reported. A recent study found that an estimated 25 percent of women who are the breadwinners in their families return to work within two weeks of giving birth.
Democrats are expected to support the mandatory paid family leave proposal, as they have in the past. Republicans have generally been against such initiatives.
"It's a major step forward, and it's better than zero, which is what parents are guaranteed now," Jeffrey Hayes, program director of job quality and income security at the Institute for Women's Policy Research, told the Washington Post. "Trump is the first Republican in the White House to talk about this, so he could get some bipartisan support."
Families will also be affected in other ways. Two health programs for women and children will receive increased funding: The The Maternal and Child Health Block Grant will receive an additional $30 million, while Healthy Start another $10 million.
Trump's initial "skinny" budget, released in mid-March, received heavy criticism from family advocates due to its steep cuts to education, housing and health programs, which many feared would negatively affect women and children, AP reported.
The proposed budget is still expected to contain major spending cuts for housing, anti-poverty and education programs.
The new details released Thursday show that the administration still proposes significant cuts to public school programs in favor of school choice, a movement that calls for vouchers that allow families to use federal funds to cover the cost of education at private schools. It would cut $10.6 billion from federal education initiatives, while funneling $400 million to charter schools and private and religious schools through vouchers. It also proposes an additional $1 billion in spending to push public schools to adopt choice-friendly policies, according to the Washington Post.
School choice has long been a pet initiative for Education Secretary Betsy DeVos, but a federal study released at the end of April found that students in their first year at a private school in the District of Columbia, the only federally funded school choice program, did far worse on standardized tests than their public school peers in several important metrics.
The new budget details also focused heavily on the upcoming infrastructure package, one of Trump's major campaign promises. The snapshot proposes $200 billion in infrastructure spending over 10 years, a White House official said on Friday.
The administration hopes that the funding would spur private, state and local spending on projects as the "first step" of Trump's pledge of a $1 trillion, 10-year plan to modernize roads, bridges, airports and utilities across the country, according to White House press secretary Sean Spicer.
The infrastructure plan itself will be unveiled by the end of May, with a more detailed legislative package released later this summer, said Transportation Secretary Elaine Chao, as reported by The Hill.
You can share this story on social media: