'Broken by US power machine': Trump's 100 days prove his maverick image was fake
Donald Trump's election strategy relied to a degree on the image of an anti-establishment billionaire who could fix a broken DC. Instead, his actions in office have been aligned with the policies of the same special interests he used to speak out against.
Some of Trump's critics say he was dishonest from the start. Others, like Russian Prime Minister Dmitry Medvedev, believe he has been "broken" by the US establishment, which would not tolerate a president that wanted to improve relations with Moscow or stop America's perpetual wars.
Either way, the 45th US president has proven himself consistently inconsistent during his first 100 days in office. Here are some of the issues Trump has done a 180 flip-flop on since taking the Oval Office.
NATO
The trans-Atlantic military bloc was an early target of Trump's ire. During the election campaign, he branded the alliance "obsolete" and complained that its European members were benefiting from America's protection, while failing to pay for it. Some British media outlets have even reported that he had handed German Chancellor Angela Merkel a multibillion dollar bill for services rendered. Both governments have denied this, however.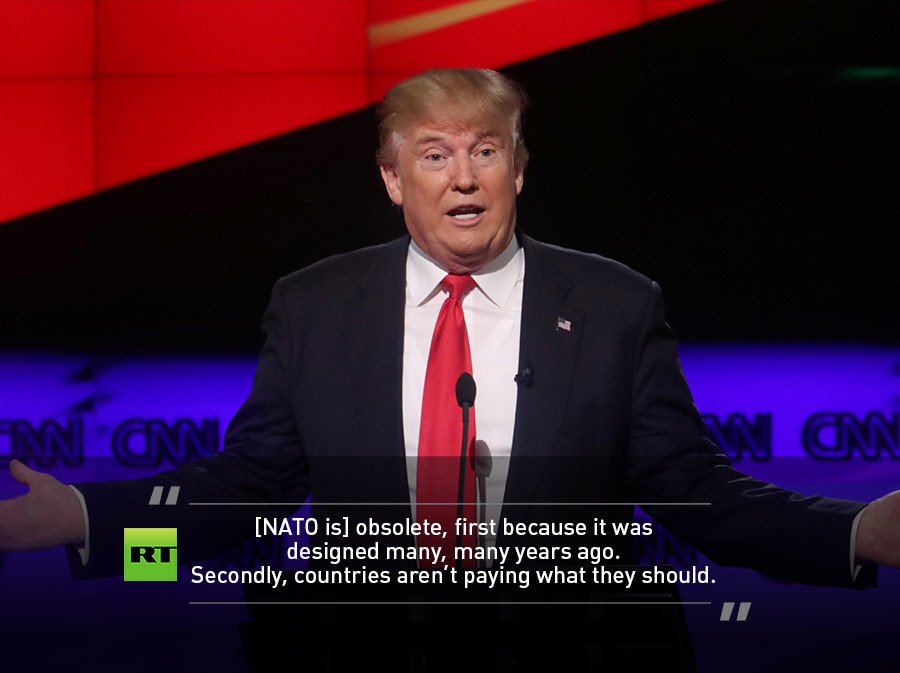 Skipping forward, Trump now says NATO is a "bulwark of international peace and security." So it may be just a matter of time before the US calls on its allies to bomb some country's government out of power, regardless of what goes on in the UN Security Council, just as it did in Iraq in 2003.
China
China played the boogeyman in Trump's campaign. It was blamed for lost US jobs and other maladies affecting of the American worker. Candidate Trump repeatedly accused Beijing of manipulating its currency, saying he would not allow it "to rape our country." Moreover, he called the US' decades-old "one China policy" into question, while complaining about China failing to reign in North Korea.
Now, he claims that he and Chinese President Xi Jinping developed a wonderful relationship during a meeting at the Mar-a-Lago resort over "the most beautiful chocolate cake." However, the evening's menu didn't include a Big Mac, which Trump promised he would offer Xi before sitting down to work when he was a candidate. The Chinese media has been mocking the US leader's U-turn.
'Policeman of the world'
During the presidential campaign, Trump insisted that the US "cannot be the policeman of the world," but now the president is apparently quite comfortable in that very position. Although he certainly didn't shy away from sending Navy SEALS to raid Yemeni villages supposedly held by Al Qaeda shortly after his inauguration, it was the barrage of Tomahawk missiles he launched on a Syrian military airfield that set things straight on this issue.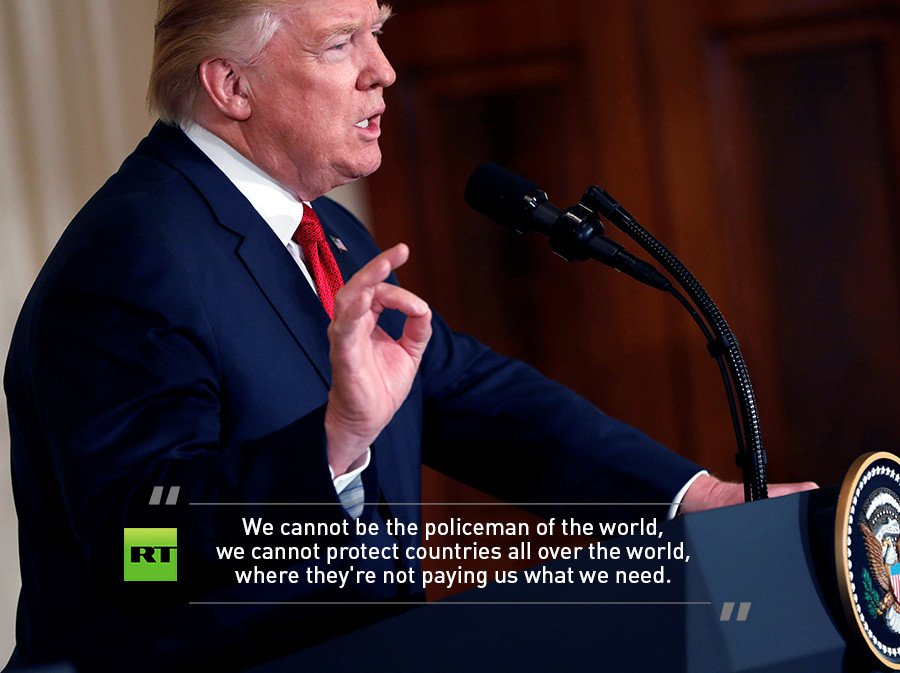 The White House said its act of international aggression was a response to an alleged use of chemical weapons by the Syrian government – which is yet to be properly investigated. Ironically, that chemical incident came just days after senior members of the Trump administration had stated that deposing the government in Damascus was no longer a goal for Washington.
NAFTA
Among the latest things Trump has backtracked on is the free trade deal between the US, Canada, and Mexico, better known as NAFTA. On the campaign trail, he called it the "single worst trade deal ever" and a "killer" of US jobs, but, on Thursday, the White House said the treaty would remain in place.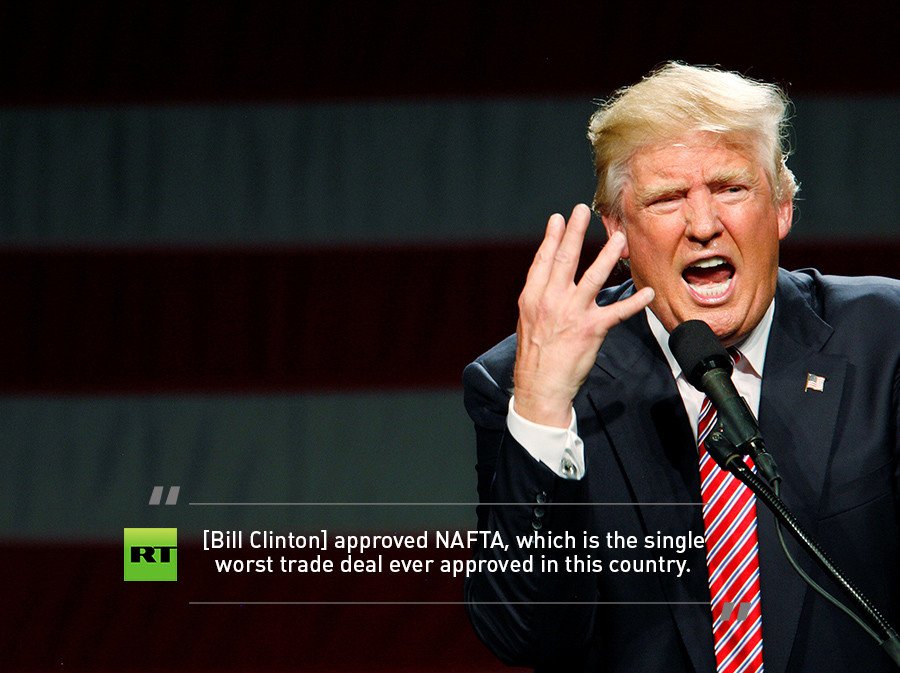 The Trump administration had reportedly been considering withdrawing from the deal via an executive order the same way it quashed the Trans-Pacific Partnership (TPP) in January.
Russia
Trump, who repeatedly promised during his campaign that he would improve America's relations with Russia, saying that "it would be great," doesn't sound very committed anymore. Maybe it has something to do with US comedy shows lampooning him as a weakling blackmailed by the Kremlin or some vocal members of the media still crushed by Hillary's loss, who constantly excoriate him for having 'Russia ties', regardless of whether they have any proof or not.
Or, maybe, America's elusive 'Deep State', which so many in the US say doesn't exist, is more powerful than the most powerful man in the world, as the person sitting in the Oval Office is often described. One can now wonder where the US and Russia will be after Trump's four years and whether that place would have been any different if Hillary Clinton had been at America's helm.
You can share this story on social media: