'Assad must go' no more: US gov't shifts priorities in Syria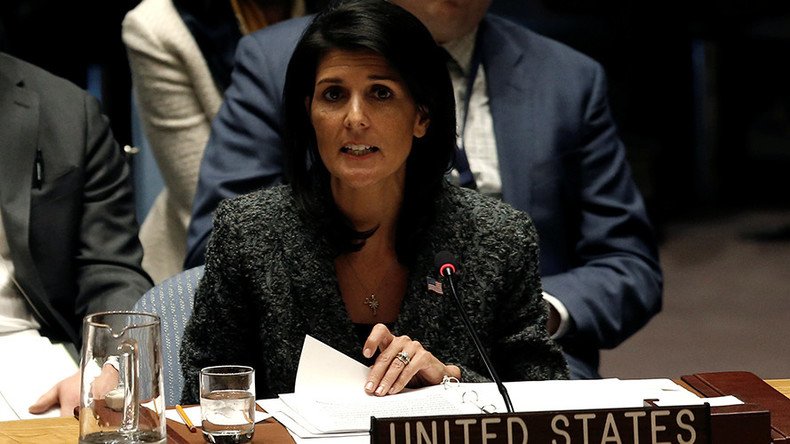 Washington's priorities in Syria have changed with the new administration, and the US will no longer focus on the removal of President Bashar Assad as a condition for ending the six-year civil war, a top official said.
"Our priority is no longer to sit there and focus on getting Assad out," Ambassador Nikki Haley told a small group of reporters on Thursday.
"Our priority is to really look at how do we get things done, who do we need to work with to really make a difference for the people in Syria."
Earlier in the day, Secretary of State Rex Tillerson said that the future of President Assad "will be decided by the Syrian people."
Tillerson says Assad's long-term faith would be decided by the Syrian people. End of the "Assad must go" policy?

— Ragıp Soylu (@ragipsoylu) March 30, 2017
Tillerson was in Ankara meeting with his Turkish colleague Mevlut Cavusoglu. Some of their discussion involved Turkey's support for the US-led coalition against Islamic State (IS, formerly ISIS/ISIL) in Iraq and Syria.
Since 2011, when the conflict in Syria began, Washington has insisted that "Assad must go" as the only acceptable solution for peace in the country.
The US has provided weapons and training to what it called "moderate rebels" in Syria, ostensibly so they could fight IS rather than the government.
Leaving the State Department in January, now former Secretary of State John Kerry acknowledged that the Obama administration planned to oust Assad's government by supporting the rebels, but "that whole ball game changed" when Russia intervened in September 2015.
Turkey also intervened in Syria, launching Operation "Euphrates Shield" in August 2016. Ankara officially announced the operation's end on Wednesday, but did not say if and when the Turkish army will withdraw from the zone it occupied in northern Syria.
You can share this story on social media: