'Despite Trump campaign promises US is world policeman again'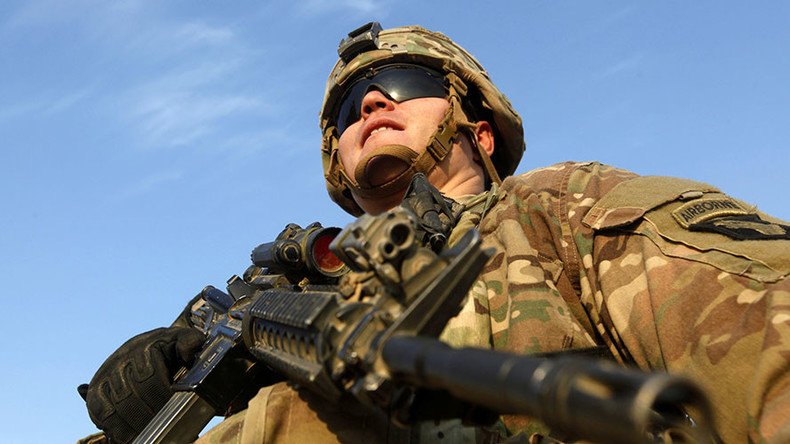 No matter who is president, the US is acting unilaterally as a world policeman, exactly the function Donald Trump said the US would not be fulfilling when he was president, says writer and broadcaster Mary Dejevsky.
There's still no proof been presented to back up the accusations against the Syrian government over its alleged involvement in a chemical weapons attack last week. However, it took just 72 hours for US rockets to be fired at Syria on Friday.
"Recently, America and its Western allies demanded an investigation into the chemical attack and any aircraft that carried out strikes. Surprisingly, they then destroyed all the planes they wanted to explore. This definitely has nothing to do with attempts to know the truth, to conduct an investigation," said Russian Foreign Ministry spokeswoman Maria Zakharova.
Immediately after the Syrian chemical attack last week, the West was sure President Bashar Assad was to blame. Now we're hearing voices pinning the blame on Russia.
US Secretary of State Rex Tillerson went even further by pinning the blame directly on Russia. Similar sentiments were echoed in Britain. British Foreign Secretary Boris Johnson canceled his planned trip to Moscow hours before he was supposed to depart, citing the recent events in Syria.
Mary Dejevsky, writer and broadcaster, said "from the British point of view there was quite a difficulty in finding a pretext for canceling Boris Johnson's rescheduled visit."
"This is the second time the visit has been canceled. The initial sort of reasons for canceling it were apparently due to the changed situation. But actually there were very few changes in the situation in Syria. And there were certainly no changes at all in Russian policy that would have justified a change in the British attitude to sending Boris Johnson," she continued.
What we are left with, is basically what the British Defence Secretary, Michael Fallon said in an article published by The Sunday Times, which was that "the postponement of Boris Johnson's visit was "agreed" with the Americans," she said.
READ MORE: Boris Johnson can't go to Moscow until Washington's instructions are clear
"The idea apparently was that nothing should as he wrote "detract" from the visit and whatever policy suggestion he is bringing to the American Secretary of State Rex Tillerson's later in the week," Dejevsky said. "Apparently, there was a very firm desire on the Western side, and on the American side that there shouldn't be any room between different Western envoys. And Rex Tillerson obviously takes priority."
The statements, views and opinions expressed in this column are solely those of the author and do not necessarily represent those of RT.
You can share this story on social media: