'Personal' & 'traumatizing': Manhunt for Ohio Facebook killer spreads nationwide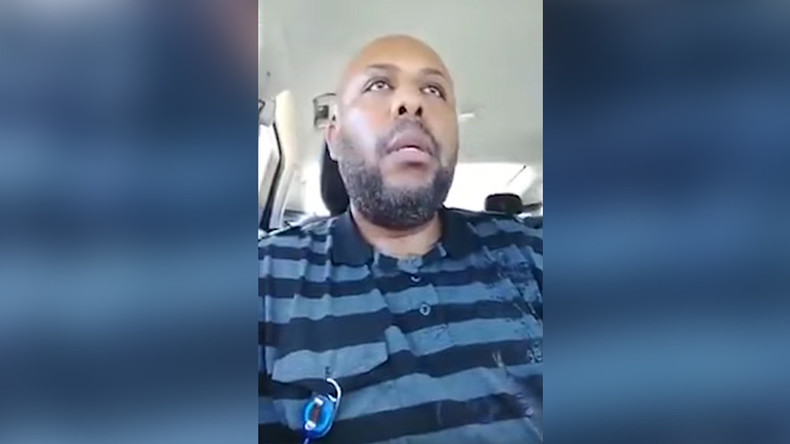 Officials in Cleveland, Ohio have asked Steve Stephens, who randomly killed a 74-year-old man, to surrender, as the manhunt spread nationwide. Stephens' ex-girlfriend is in protective custody. Law enforcement is offering a $50,000 reward for his capture.
Cleveland police origninally launched a citywide manhunt for Stephens, 37, saying he is armed and dangerous. Police believe he is driving a white Ford Fusion sedan with a temporary license plate. Late Sunday, police speculated that Stephens could have traveled out of Ohio, asking residents to stay alert in the nearby states of Pennsylvania, New York, Indiana, and Michigan.
By Monday afternoon, that search expanded nationwide.
Read more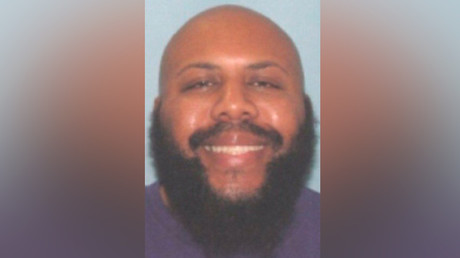 Police in Erie, Pennsylvania told ABC News "that they had been notified of a ping detected from Stephens' cell phone on the east side of Erie County," and that he could be in the northwestern Pennsylvania or western New York areas.
The FBI is involved in the investigation. Stephens "could be nearby, he could be far away, anywhere in between,"said Stephen D. Anthony, special agent in charge of the FBI in Cleveland.
On Sunday, Stephens approached Robert Godwin Sr. in the Glenville neighborhood of Cleveland, Ohio, and, seemingly at random, fatally shot the 74-year-old grandfather in the head after telling him to say "Joy Lane," the name of Stephens' ex-girlfriend.
"She's the reason that this is about to happen to you," Stephens told Godwin before pointing a gun at him.
Stephens recorded the interaction, then posted the video on Facebook, according to reports. The video was taken off of Facebook nearly three hours after it was first posted. The recording below, posted by cleveland.com, is footage of the interaction between Stephens and Godwin that does not include the fatal gunshot.
A separate video, also posted to Facebook, included Stephens laughing about the murder, claims that he had killed 14 other people, and a confession that his actions were a result of anger over relationship problems with Lane and other family members, according to the Cleveland Plain Dealer. "I snapped," Stephens said.
Police have not substantiated Stephens' claim that he had killed several other people, the Plain Dealer reported. "Right now we're looking for one suspect in one shooting," a police source said.
Lane has been taken into protective custody by Cleveland police, according to the Plain Dealer. She has been "fully cooperative" with the investigation, a police source said. Lane told CBS News that she was Stephens' longtime partner and that she is "sorry" for what has transpired.
"We had been in a relationship for several years. I am sorry that all of this has happened. My heart & prayers goes out to the family members of the victim(s). Steve really is a nice guy... he is generous with everyone he knows. He was kind and loving to me and my children. This is a very difficult time for me and my family Please respect our privacy at this time," she said.
Read more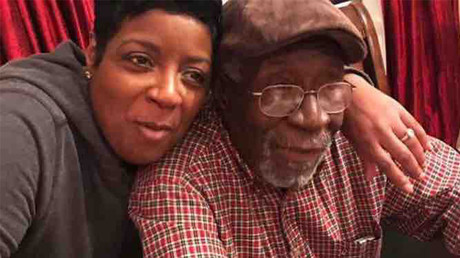 Cleveland Mayor Frank Jackson has urged Stephens to surrender and to not "do any more harm to anybody."
"Any problems he is having, we can have a conversation," Jackson said.
Godwin's son told WOIO that his father was "a good guy."
"He would give you the shirt off his back," the man said. "I'm not just saying that for these cameras. … This man, right here, was a good man and I hate that he's gone."
A spokesperson for Facebook said in addition to the removal of the graphic video from the social media site, Stephens' Facebook page has also been disabled.
"This is a horrific crime and we do not allow this kind of content on Facebook," a spokesperson for Facebook told CBS News. "We work hard to keep a safe environment on Facebook, and are in touch with law enforcement in emergencies when there are direct threats to physical safety."
Cleveland Police Chief Calvin Williams described the murder as "personal" and "traumatizing" for the entire community. Law enforcement is tracking down every lead, and have searched several locations where Stephens has lived or frequented. They found evidence, including weapons and other items pertinent to the investigation.
Police do not believe that Stephens has changed cars because there have been no reports of stolen vehicles since he fled, Williams said.