Facebook murder victim's family warns of fake GoFundMe pages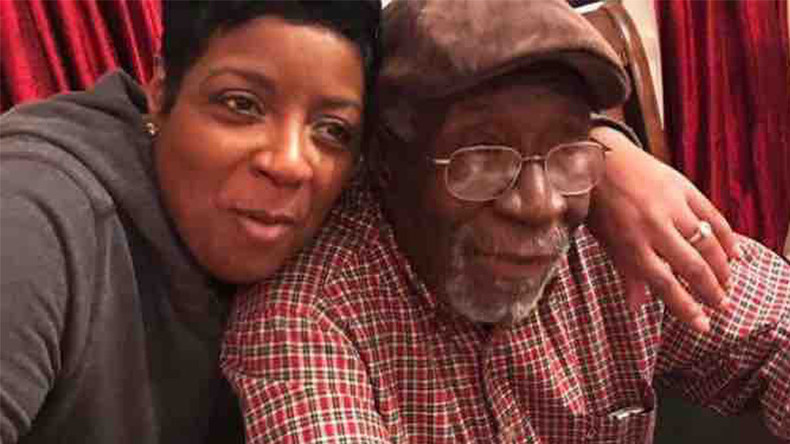 The family of the man fatally shot in a video that appeared to be a Facebook Live broadcast says several fake GoFundMe pages have been set up claiming to raise money in aid of the victim.
The daughter of Robert Godwin Sr. told FOX8 the family has not set up any accounts and that no other party has been authorized to do so. Police have been notified of more than 30 accounts on the funding site claiming to raise money for the family.
Godwin was shot and killed in Cleveland, with the murder captured in a video that at first appeared to be a Facebook Live broadcast by Steve Stephens, identified by police as the suspect.
Police are continuing a manhunt for Stephens, who claimed to have killed 14 other people and promised more murders.
READ MORE:Facebook Live killer: Ohio man claims to have shot 15, vows to 'keep killing until caught'
A Facebook post written by members of the family explaining they weren't connected to the various fundraising pages was spread across social media.
"Please note: We do not nor will we be starting a GoFundMe account for our father Robert Godwin Sr.," the post reads. "If you are ask [sic] to donate to a GoFundMe account, please know it is not us."
Today my father Robert Godwin Sr was murdered in cold blood via FB Live. People have set up GoFundMe accounts fraudulently. Please stop it. pic.twitter.com/lLzWRHBQwN

— MinisteringLove (@Repairerofthebr) April 17, 2017
One of the GoFundMe pages has already raised $18,300. The owner of the page, Wesley Scott Alexander, wrote, "I am just a kid from Arizona who unfortunately saw this video on Facebook and wanted to help."
"I am working with GoFundMe to make contact with the family as we speak," he wrote in a later update. "GoFundMe will ensure all funds are directly deposited into the victim's' bank account."
You can share this story on social media: