Facebook Live killer: Ohio man claims to have shot 15, vows to 'keep killing until caught'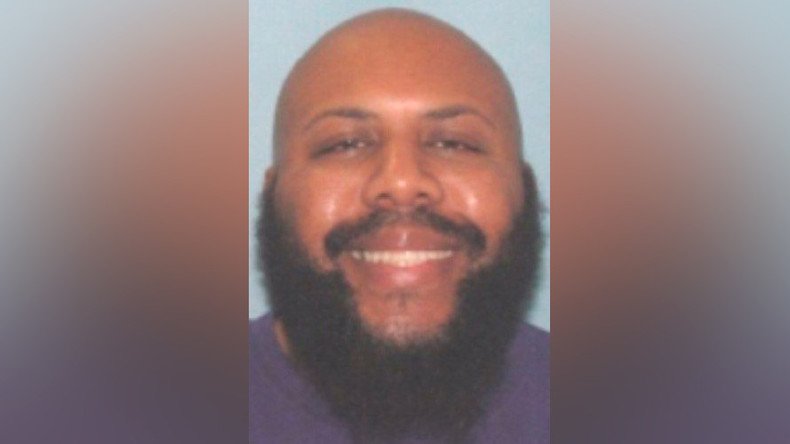 Police in Cleveland, Ohio, are continuing a manhunt for a suspect who shot and killed an elderly man during what appeared to be a Facebook Live broadcast.
Steve Stephens, identified by police as the suspect, claimed to have killed 14 other people and promised more murders, but police have so far failed to find any additional victims.
Although police stated Sunday that the murder had been recorded on Facebook Live, Facebook has since clarified that the video was not streamed live, but was in fact pre-recorded.
Facebook told local Ohio news outlet CleveScene that although Stephens did stream live "at one point during the day," the murder itself was uploaded.
RT has contacted Facebook for comment, but has yet to receive a response.
During a news conference held several hours after the incident, Cleveland Police Chief Calvin D. Williams confirmed that both county and federal law enforcement had joined the manhunt operation to find Stephens.
Chief Williams stated that there had been no official sightings of the suspect since the shooting, and police could therefore not confirm whether Stephens was still in the Cleveland vicinity.
Cleveland police later announced that the deceased victim has been identified as 74-year old Robert Godwin Sr. Authorities failed to locate any additional victims the suspect was boasting about.
Police describe Stephens as 6'1 (1.85 meters) tall, 244lbs (110kg) with a full beard, wearing a dark blue and grey or black striped polo shirt.
He is driving a white Ford Fusion and is considered armed and dangerous. Police have asked the public not to approach Stephens and instead call 911.
By midnight, Cleveland PD went on to issue an "aggravated murder warrant" for Stevens, reminding the public that the suspect is armed and dangerous. Police once again emphasized at the time that there were "no known additional victims."
Stephens claimed via his Facebook page that he had committed over fifteen murders Sunday but police have yet to verify his claims reports NBC.
"No additional victims have been found. Officers continue to search multiple areas," police wrote in an update to the previous statement.
He also wrote that he would not stop his rampage until either his mother or a woman, reported to be his ex-girlfriend, named Joy Lane called him.
"And I'm about to keep killing until they catch me," he wrote on Facebook as cited by NBC.
Stephens' Facebook page was taken down after several hours but clones of the video have been shared online.
Facebook has issued a statement calling the live murder a "horrific crime".
"This is a horrific crime and we do not allow this kind of content on Facebook. We work hard to keep a safe environment on Facebook, and are in touch with law enforcement in emergencies when there are direct threats to physical safety," the social media giant said.
You can share this story on social media: