No evidence Trump Tower wiretapped - House Intel Committee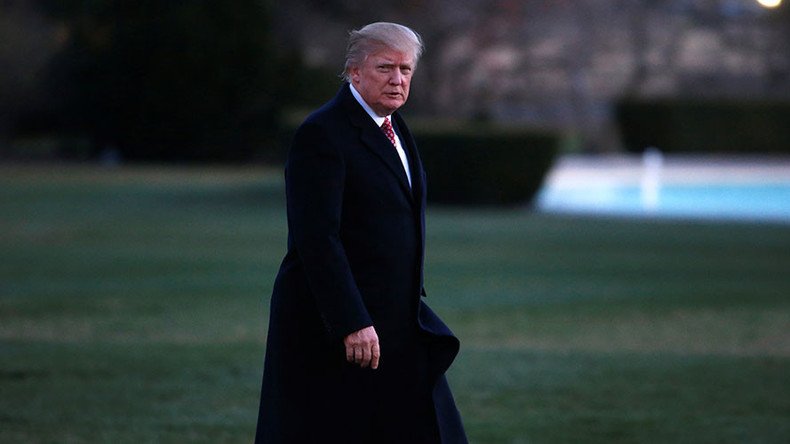 Although the Justice Department asked for more time to send congressional intelligence committees evidence that Trump Tower was wiretapped during the campaign, the leaders of the House committee said they never received any.
"It deeply concerns me that the president would make such an accusation without basis," Representative Adam Schiff (D-California), the ranking member, told reporters, calling it "irresponsible" of President Donald Trump to suggest that his predecessor ordered a wiretap of him.
There is the possibility that someone in Trump's campaign was swept up in incidental collection by speaking with someone under surveillance, Chair Devin Nunes (R-California) said, but no one in the campaign was a target.
"If you're going to take the tweets literally, then clearly the president was wrong," Nunes said.
Schiff blasted the White House for the suggestion, noting that White House press secretary Sean Spicer has said that he was not aware of any investigation that would target Trump, and that there was no court-ordered surveillance.
These statements "cannot both be true," he said, unless Spicer was implying "a rogue FBI operation unsupervised by any court."
There is "absolutely no evidence, no suggestion of any evidence of that," Schiff added.
FBI Director James Comey is set to testify in front of the House Intelligence Committee on Monday. The bureau is set to brief the Senate Judiciary Committee on Wednesday afternoon.
In a series of early-morning tweets on March 4, Trump accused President Barack Obama of wiretapping Trump Tower during the 2016 presidential campaign, calling such an activity "McCarthyism" and "A NEW LOW!" Trump also called his predecessor a "bad (or sick) guy!"
An Obama spokesman denied the claims as "simply false."
"As part of that practice, neither President Obama nor any White House official ever ordered surveillance on any US citizen," spokesman Kevin Lewis said. "Any suggestion otherwise is simply false."
On March 5, the White House asked the House and Senate Intelligence Committees to "exercise their oversight authority to determine whether executive branch investigative powers were abused in 2016."
Two senators, Lindsey Graham (R-South Carolina) and Sheldon Whitehouse (D-Rhode Island), sent a letter to the Department of Justice and the FBI, requesting "copies of any warrant applications and court orders… related to wiretaps of President Trump, the Trump Campaign, or Trump Tower."
Graham is the chair and Whitehouse the ranking member of the Senate Judiciary Subcommittee on Crime and Terrorism.
The House Intelligence Committee also sought evidence of Trump's wiretapping accusations, giving the DOJ a deadline of Monday to comply. However, the department asked the committee for "additional time to review the request in compliance with the governing legal authorities and to determine what if any responsive documents may exist."
The committee granted that request, giving the DOJ until this coming Monday to submit evidence. Despite that allowance, Nunes and Schiff said Wednesday that they didn't think they would receive any proof.
"As I told you last week about the issue with the president talking about tapping Trump Tower, that evidence still remains the same, that we don't have any evidence that that took place," Nunes said. "In fact, I don't believe just in the last week of time, the people we've talked to, I don't think there was an actual tap of Trump Tower."
You can share this story on social media: