DOJ needs more time to provide evidence of Trump's wiretap claims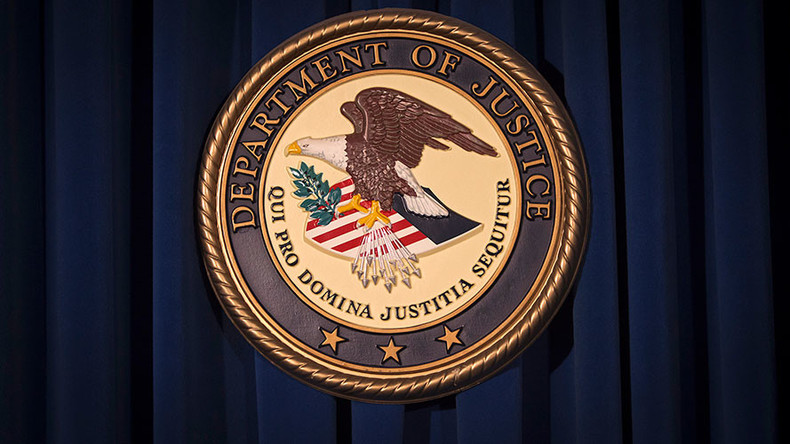 The US Justice Department isn't yet ready to comply with a House Intelligence Committee inquiry asking for evidence of President Donald Trump's wiretapping allegations against former President Barack Obama.
The House Intelligence Community originally set a Monday deadline for the DOJ. They expected the department to provide any evidence to support Trump's claims that Obama had Trump Tower surveilled during the 2016 election.
As the deadline loomed, DOJ spokeswoman Sarah Isgur Flores released a statement on Monday, asking the committee for "additional time."
"This afternoon, the Department of Justice placed calls to representatives of the Chairman and Ranking Member of the United States House Permanent Select Committee on Intelligence to ask for additional time to review the request in compliance with the governing legal authorities and to determine what if any responsive documents may exist," Flores said.
The request for evidence came from Congressman Devin Nunes (R-California), chairman of the House Intelligence Committee, and Congressman Adam Schiff (D-California), a top ranking member, both of whom sent a letter to Acting Deputy Attorney General Dana Boente last week, requesting any applications for surveillance made under the FISA Act, or any court orders for surveillance made by the Foreign Intelligence Surveillance Court.
On Monday, a spokesman for Nunes said that the DOJ will be allowed to submit evidence no later than March 20, when the House Intelligence Committee scheduled the first hearing on the investigation into alleged Russian interference in the 2016 election.
"If the committee does not receive a response by then, the committee will ask for this information during the March 20 hearing and may resort to a compulsory process if our questions continue to go unanswered," Nunes spokesman Jack Langer said in a statement.
In an interview on ABC's This Week with George Stephanopoulos, Schiff said that he doesn't "expect we're going to see any evidence" to verify Trump's claims.
"You know, there are one of two possibilities here. Either the president quite deliberately, for some reason, made up this charge. Or perhaps, more disturbing, the president really believes this," Schiff said.
Schiff told Stephanopoulos that if the DOJ doesn't provide evidence at the hearing, they will ask the director of the FBI and others if they have seen any evidence to support Trump's claims.
On Monday, White House Press Secretary Sean Spicer stated that Trump "doesn't really think that President Obama went up and tapped his phone personally."
Spicer also said that Trump's use of quotation marks in his tweet when referring to "wiretap" should be interpreted as "surveillance overall."
"I think if you look at the President's tweet, he said very clearly 'wiretapping' in quotes," Spicer said. "The President was very clear in his tweet that it was wiretapping, that that spans a whole host of surveillance types of options."
"He literally had it in quotes," Spicer said.
Obama has denied the allegations that he had anything to do with tapping Trump's phones, and his former director of national intelligence, James Clapper, has also has publicly denied such claims.