'Simply false': Obama denies Trump allegations of WH wire tapping at Trump Tower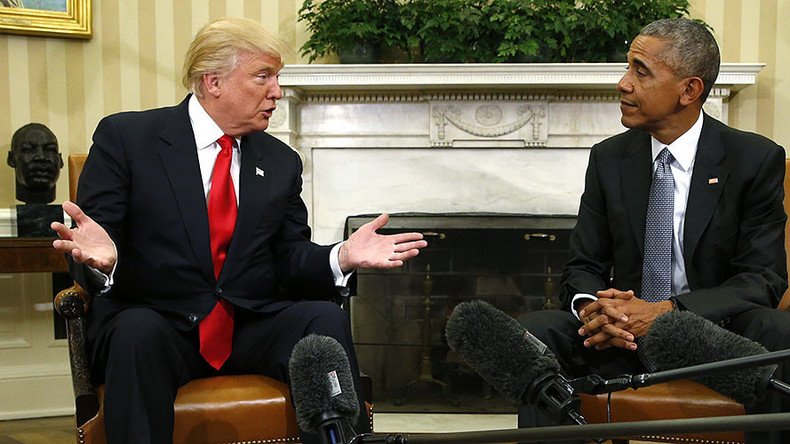 A spokesman for former President Barack Obama has denied claims made by President Donald Trump that Trump Tower was wiretapped ahead of the Republican's 2016 election win.
Trump accused his predecessor of allegedly "wire tapping" his New York premises in a series of tweets early Saturday in which he decried the supposed surveillance as "McCarthyism".
Speaking about Trump's allegations, Senator Lindsey Graham (R-SC) vowed to "get to the bottom" of the claims, telling a South Carolina town hall meeting that he is "very worried that our president is suggesting that the former president has done something illegal."
"I would be very worried if in fact the Obama administration was able to obtain a warrant lawfully about Trump campaign activity," Graham added.
"I don't know if it's true or not but if it is true, illegally, it would be the biggest political scandal since Watergate."
A former Deputy National Security Adviser for the Obama administration Ben Rhodes dismissed Trump's accusation by saying on Twitter that "no president can order a wiretap."
Meanwhile, many social media users from the US MSM reacted to the accusations Saturday by in turn accusing Trump of potentially sharing classified information and pointing out that such a wire tap would mean a federal judge found reasonable grounds to grant one.
Some of the Twitterati also complained of Trump falsely accusing Obama without sufficient evidence.
The other side of the political fray are also weighing in to criticize Obama over the alleged surveillance:
You can share this story on social media: