'Make America great again' & other Trump pledges after 30 days as US President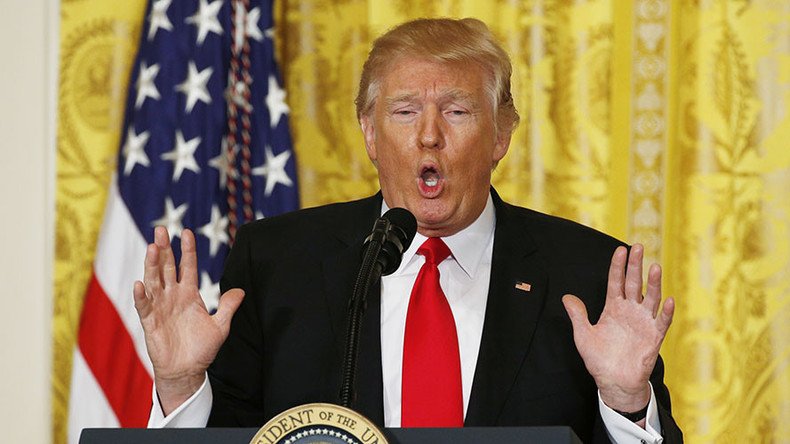 When he was running for office, President Donald Trump promised to "make America great again." Now that he's been in the White House for a month, he's taken action to execute some of those plans outlined on his campaign trail.
Build wall & make Mexico pay for it
His promise was...
I'll build a great, great wall on our southern border, and I will have Mexico pay for that wall. Mark my words.
On January 25, Trump signed an executive order authorizing the construction of the wall. In response, Mexican President Enrique Peña Nieto canceled his trip to Washington.
Where's that wall now?
The wall's not yet there. But it will be in two years, says Secretary of Homeland Security John Kelly. To fund it, the White House has floated the idea of introducing a 20 percent tax on products imported from Mexico.
Fight terrorism & ban Muslims
What he promised was...
...a total and complete shutdown of Muslims entering the United States.
What's been done...
He tried. On January 27, Trump signed an executive order that blocked people from seven majority Muslim countries from entering the US for 90 days, and froze the US refugee program for 120 days. It triggered mass confusion, deportations, protests, and lawsuits.
The ban lasted two weeks – until the 9th Circuit Court of Appeals ruled against it. Trump is now expected to scrap it and issue a new one next week.
'America first' foreign policy
He vowed...
My foreign policy will always put the interests of American people and American security above all else.
What he's done...
Trump has withdrawn from the Trans-Pacific Partnership (TPP), which he called a "potential disaster," saying he would prefer separate deals with individual countries.
On the defense front, Defense Secretary James Mattis has threatened to "moderate" America's commitment to NATO if other members do not pull their weight – that is, spend more on defense.
'Drain the swamp'
What he meant...
I am proposing a package of ethics reforms to make our government honest once again.
How that worked out…
In a January 29 executive order, Trump banned his administration officials from working as lobbyists after they leave office.
However, Trump himself has been accused of "flooding [his Cabinet] with oil" because of his Cabinet picks' ties with the oil industry.
Repeal & replace Obamacare
What he promised...
We're going to have a health care that is far less expensive and far better.
How is that coming along?
The day he was inaugurated, Trump signed an executive order "to ease the burden of Obamacare as we transition from repeal and replace," according to White House press secretary Sean Spicer. In response, the IRS will no longer reject tax filings of those who do not have health insurance under the plan. Meanwhile, lawmakers have taken the first steps in repealing the act, but have not yet presented an alternative.
You can share this story on social media: