Trump's voter fraud probe could ensnare daughter & top officials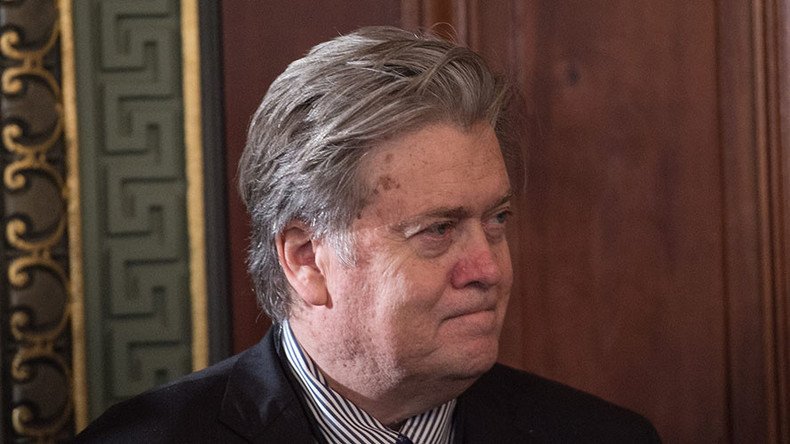 President Donald Trump has announced a "major investigation" into voter fraud, "including those registered to vote in two states," even as his daughter, senior adviser, and nominee to head the Treasury are registered to vote in multiple jurisdictions.
On Wednesday, Trump tweeted his intention to order an investigation into voter fraud, "including those registered to vote in two states, those who are illegal and even, those registered to vote who are dead (and many for a long time). Depending on results, we will strengthen up voting procedures!"
While it is not illegal to be registered to vote in two places, it is illegal to cast ballots in two locations. If Trump's probe goes after those registered in multiple places, it would encompass his daughter Tiffany Trump, his senior adviser Steve Bannon and his Treasury secretary nominee Steven Mnuchin.
Bannon was registered to vote in three different counties in less than three months in 2016, according to media reports. In 2014, he registered to vote in Dade County, Florida, listing his address as the home he rented for his ex-wife, according to The Guardian. He never voted in Dade County. In August 2016, he listed a Sarasota County, Florida, address on his voter registration form, the Sarasota Herald Tribune reported citing the Sarasota County Supervisor of Elections office.
Bannon is also registered in Manhattan, according to the New York State Board of Elections.
Mnuchin is registered to vote in both New York and California, CNN reported Wednesday.
Mnuchin last voted in New York in 2008, according to the report. He still owns the Park Avenue home at the address he listed on his New York state voter registration form. He last voted in Los Angeles County during the California's recent Republican primary election. The address listed on his California voter registration form corresponds to a home he owns in Bel Air.
WOW. Spicer just admitted Trump's 'voter fraud' investigation will focus on states where Trump lost; "urban areas" mentioned specifically.

— Caroline O. (@RVAwonk) January 25, 2017
Meanwhile, the president's 23-year-old daughter Tiffany is actively registered in both Pennsylvania and New York, according to Heat Street. Tiffany Trump registered to vote in Philadelphia while attending the University of Pennsylvania. In November, she voted in New York City, Heat Street reported, citing public records.
"There is nothing illegal about that," Fred Voigt, the deputy election commissioner in Philadelphia, told Heat Street. "The illegality only occurs if one votes in two places, not if you're registered in both."
You can share this story on social media: