Trump appoints ex-Goldman exec as Treasury Sec, bank's stocks hit highest levels since 2007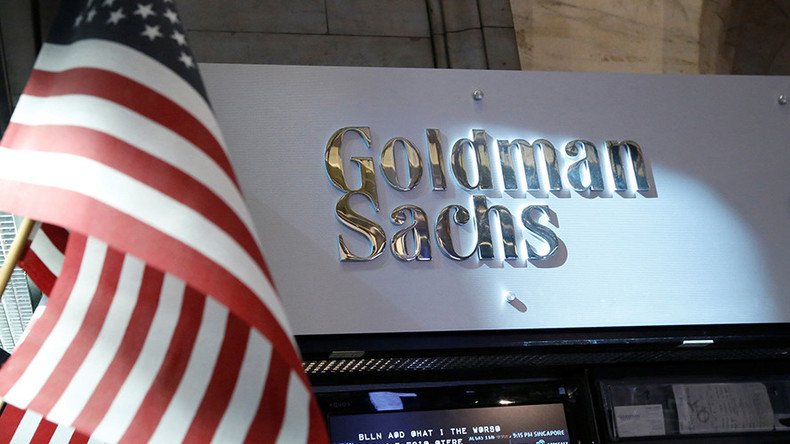 Goldman Sachs' stock price jumped to levels not seen since before the financial crash, thanks to President-elect Donald Trump's announcement of his intended Treasury Secretary, Steven Mnuchin, a former Goldman exec and hedge fund manager.
READ MORE: Trump taps ex-Goldman partner for top Treasury job, billionaire Ross to head Commerce
On Wednesday, Goldman stocks leapt to $220.77, up from Tuesday's price of $211.76. This is the highest level since December 2007, according to Reuters, with Deutsche Bank increasing its price target for Goldman stocks from $180 to $255.
Goldman Sachs, along with other Wall Street firms, have already enjoyed a boost to their stocks as Trump's win in the presidential election suggested an easing of tax and regulations for big banks and corporations.
"Our number one priority will be tax reform. This will be the largest tax change since Reagan," Mnuchin told CNBC's Squawk Box on Wednesday. "We're going to cut corporate taxes… we're going to get to 15 percent."
Mnuchin, who was at Goldman Sachs for 17 years, also announced plans to "strip back parts of Dodd-Frank that prevent banks from lending."
Democratic Massachusetts Senator Elizabeth Warren described Mnuchin as the "Forrest Gump of the financial crisis," on Tuesday. "He spent two decades at Goldman Sachs helping the bank peddle the same kind of mortgage products that blew up the economy and sucked down billions in taxpayer bailout money before he moved on to run a bank that was infamous for aggressively foreclosing on families."
Mnuchin isn't the only Wall Street insider headed for Trump's administration. White House adviser Steve Bannon enjoyed a long financial career at Goldman Sachs before turning to right-wing media outlet Breitbart.
Anthony Scaramucci, a member of Trump's transition team, also worked for the bank, and Trump is reported to be considering Goldman Sachs president Gary Cohn for the Office of Management and Budget.
You can share this story on social media: