Trump announces 'major' voter fraud investigation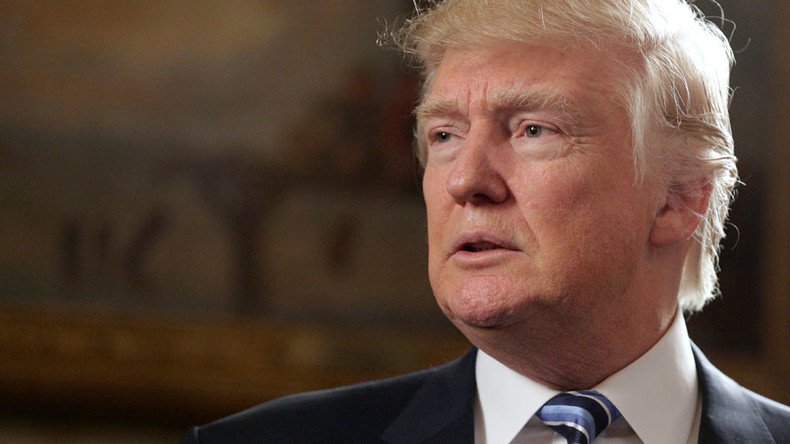 President Trump tweeted he is ordering a "major investigation" into his claims of voter fraud in the November 2016 elections. Trump has claimed potential voter fraud since losing the popular vote by more than 2.8 million votes to Hillary Clinton.
"I will be asking for a major investigation into VOTER FRAUD," President Trump tweeted on Wednesday.
He tweeted that the investigation will look into those registered to vote in more than one state, "those who are illegal and… even, those registered to vote who are dead (and many for a long time)."
Trump aides and associates claim he is still smarting from his loss of the popular vote in the election, and is concerned that such a loss is being used by Democrats and the media to challenge the legitimacy of his presidency, AP reported.
The president's call for an investigation received a swift rebuttal from members of Congress and secretaries of state.
Senator Lindsey Graham (R-South Carolina) told CNN said if the president is claiming 3.5 million people voted illegally "that shakes confidence in our democracy."
"He needs to disclose why he believes that. I don't believe that. It is the most inappropriate thing to say without proof. Al Gore walked away based on 5-600 votes, Richard Nixon lost a very close election. We are talking about a man who won the election and seems to be obsessed with the idea that he could not have possibly lost the popular vote without cheating and fraud," Graham said. "So, I would urge the president to knock this off…This is going to erode his ability to govern if he doesn't stop it."
Senator Bernie Sanders (I-Vermont) said in a series of tweets that the president was telling Republicans to "accelerate voter suppression, to make it harder for the poor, young, elderly and people of color to vote."
"The great political crisis we face is not voter fraud, which barely exists. It's voter suppression and the denial of voting rights," he tweeted.
"Our job is to fight back, and do everything we can to protect American democracy from cowardly Republican governors and legislators."
Secretaries of state across the country have dismissed the allegation of voter fraud claims as baseless.
Ohio Secretary of State Jon Husted tweeted: "We conducted a review 4 years ago in Ohio & already have a statewide review of 2016 election under way. Easy to vote, hard to cheat."
Despite the loss of the popular vote, Trump has called his electoral college win a "massive landslide victory."
However, all 50 states and the District of Columbia have finalized their election results with no reports of the kind of widespread fraud that Trump is alleging.
Trump's spokesman defended his statement about illegal voters with reporters on Tuesday, stating that the president "believes what he believes, based on information he was provided."
The move comes despite numerous studies that show voter fraud is rare in the United States. The Brennan Center for Justice, in its "The Truth about Voter Fraud," found voter fraud rates were between 0.00004 percent to 0.0009 percent.
More often problems occur with voter registration rolls or dysfunctional voting machines. Earlier this month the Justice Department accused the New York City board of elections of purging over 117,000 names from the rolls before the primary last year.
You can share this story on social media: