US no longer 'full democracy' – Economist Group report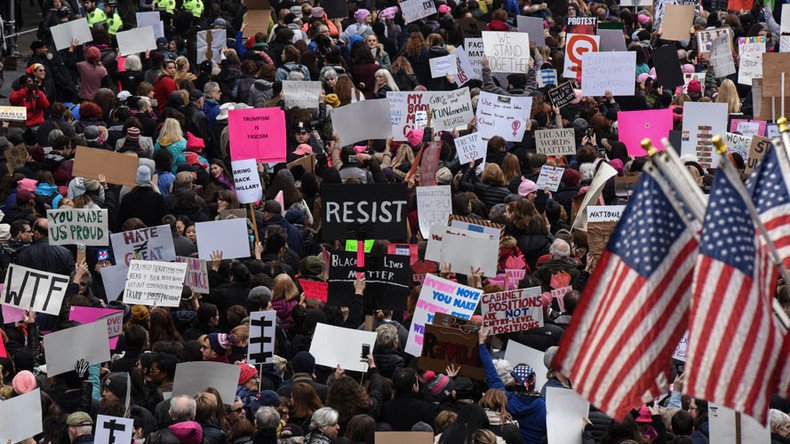 The US has been downgraded from a 'full democracy' to a 'flawed democracy' for the first time due to a declining trust in the political system, a trend which helped to underpin Donald Trump's ascension to the White House.
The Economist Intelligence Unit (EIU) said in its yearly report, released on Wednesday, that Trump's election victory, however, is not to blame for the democratic deficit in the US.
Instead, a waning trust in the political system provided the conditions for the toppling of the established political class by the wealthy New York businessman, according to the report.
The yearly Democracy Index report, named 'Revenge of the Deplorables,' ranks the world's nations based on a number of factors, providing a snapshot of the state of global democracy.
Countries are scored in five categories; civil liberties, electoral process and pluralism, the functioning of government, political culture and political participation.
The US's score for 2016 fell to 7.98 from its 8.05 ranking in 2015, seeing it fall below the 8.0 cut-off for a full democracy.
The report's title "refers to the popular revolt in 2016 against political elites who are perceived by many to be out of touch and failing to represent the interests of ordinary people," the EIU explained.
"The U.S. has been teetering on the brink of becoming a flawed democracy for several years, and even if there had been no presidential election in 2016, its score would have slipped below 8.0," the report read.
READ MORE: Divided States of America: 'US is multiple nations, good idea to break it up'

The US joins countries such as Japan, France, Israel, India and Chile in the 'flawed democracy' category.
Norway, Iceland, Sweden, New Zealand, Denmark, Canada and Ireland came top of the list of 'full democracies', while Chad, Syria and North Korea ranked the lowest under the 'authoritarian' category.
You can share this story on social media: