Jail under DOJ investigation for mistreatment of mentally ill inmates
Published time: 13 Dec, 2016 01:50
Edited time: 13 Dec, 2016 13:35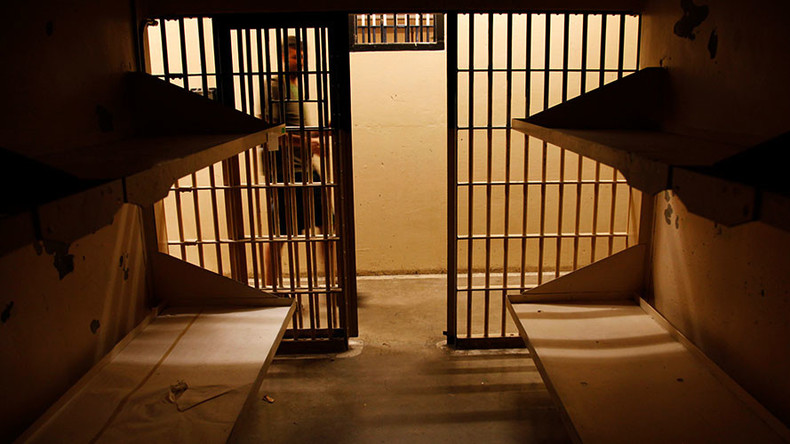 Following the similarly suspicious deaths of two mentally ill prisoners, the US Department of Justice will investigate the Hampton Roads Regional Jail in Portsmouth, Virginia.
The DOJ's focus during the investigation will be on whether "the constitutional rights of inmates to adequate medical and mental health care" were violated, according to a DOJ statement released Monday, but that may entail a wide swath of policies and practices for investigators to consider.
Specifically mentioned in the DOJ statement was the act of "secluding [inmates who have mental illness] in isolation for prolonged time periods," along with "denying them access to services, programs and activities because of their disability."
The DOJ's Civil Rights Division as well as the division's Special Litigation Section and the US Attorney's Office of the Eastern District of Virginia will conduct the probe, which comes after Virginia Attorney-General Mark Herring demanded an independent investigation into the jail after a mentally ill inmate died there in August, according to the Virginian-Pilot. Local CBS-affiliate WTKR reported that Herring specifically requested the DOJ investigate.
READ MORE: Former Rikers guard on trial for beating inmate to death

Henry Stewart, 60, and Jamycheal Mitchell, 24, both died inside the Hampton Roads Regional Jail, Stewart in August 2016, Mitchell in August 2015. The separate cases share in common the allegation that jail guards did not provide adequate medical attention.
Key to the Stewart family's claims against the jail is one of Stewart's emergency grievance forms, which was inside a bag of his belongings delivered to the family after his death, according to WTKR. The form, apparently filled out two days before Stewart's death, shows that Stewart not only repeatedly pleaded for medical help, but had passed out twice within 24 hours and couldn't keep water or food down, the news station reported. The family's account is corroborated by an ex-inmate who says he witnessed guards step over Stewart as he was coughing up blood.
READ MORE: Inmate's genitals pepper-sprayed, prison guard charged with simple assault

Mitchell's family is suing the jail for $60 million, after Mitchell died in his cell from wasting syndrome. A judge had ordered Mitchell be transferred to a state mental health facility twice, and the most recent one, made on July 31, 2015, was never taken up by the jail, WTKR reported. Weeks later, Mitchell was dead.
About 70 to 80 percent of the jail's prisoners are receiving some type of medical treatment, Norfolk Sherriff and Interim Jail Superintendent Bob McCabe told WTKR. McCabe replaced Colonel David Simons as jail superintendent after Simons and Assistant Jail Superintendent Eugene Taylor retired in September, the news station reported.
"The Hampton Roads Regional Jail staff [have] been working tirelessly to improve jail operations and delivery of services," McCabe told the Virginian-Pilot. "We are confident that DOJ will recognize the positive efforts being made. We look forward to DOJ providing additional expert insight and recommendations during their investigation."