Denver blazes trail as first US city to legalize cannabis in bars & other businesses
Published time: 16 Nov, 2016 16:25
Edited time: 17 Nov, 2016 09:30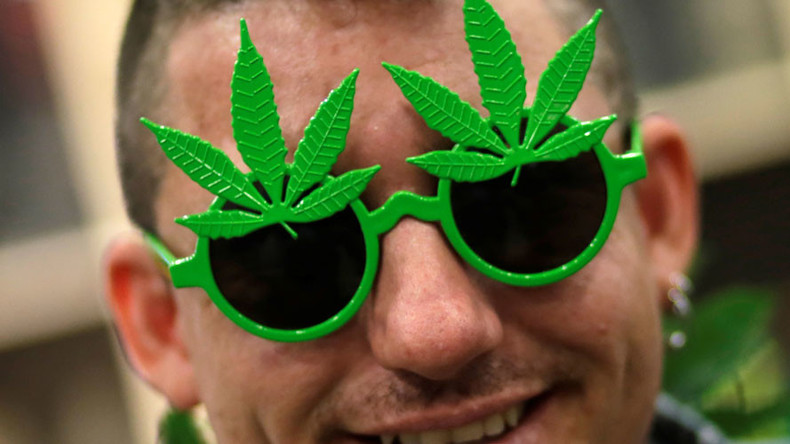 They have yet to finish counting all the ballots from last week's vote but Denver's Initiative 300 has been approved meaning cannabis will soon be allowed in bars, restaurants, art galleries and other businesses throughout the city.
Colorado's capital is the first city in the US to legalize using marijuana in public spaces, some four years after the state voted to legalize the drug for recreational use.
The initiative, which allows people to bring their own cannabis and use it on premises that have permits, currently has 53 percent of the vote. Officials confirmed on Tuesday that there are too few uncounted ballots left to change the result.
Due to state law, users will have to bring their own weed and won't be allowed to buy it on the premises. Perhaps most significantly, the pot can't be smoked but must be consumed as an edible or in some other form. However, it's possible that some venues may be able to operate outside smoking areas under certain restrictions.
Colorado's result paves the way for a four-year pilot program allowing marijuana use in Denver city. The program will terminate after that period unless extended by the City Council.
That's not the only caveat, though: businesses also have to seek the approval of neighbors and show they have support before being granted a permit.
The proposition was one of several measures put to voters in nine US states during last week's general election.
A cautionary editorial in The Denver Post outlined some of the possibilities following the Colorado vote: "Because we're the first in America to go down this road, we don't know what to expect. Green-light districts could pop up around the city, sprinkled with pot-friendly coffee shops, bars, restaurants and yoga studios. These places could be concentrated or spread out, overt or subtle, indoors or outdoors and permanent or temporary."
READ MORE: Mary Jane may break your heart, scientists warn
Daniel Rowland, communications adviser for the city and county of Denver, said: "The city is going to approach this the same way it has approached marijuana ever since Amendment 64 passed, which is to take a good hard look at all of this and implement it very carefully."
Emmett Reistroffer, campaign director for the initiative, said it's unlikely that pot consumption will become widespread in restaurants and bars because of the restrictive measures attached to the pilot program.
"I don't see this coming to a lot of restaurants," he told reporters. "I see it happening in certain art galleries, concert venues and even comedy houses where adults go for generally adult entertainment."