States across US, including Florida and California, vote to legalize marijuana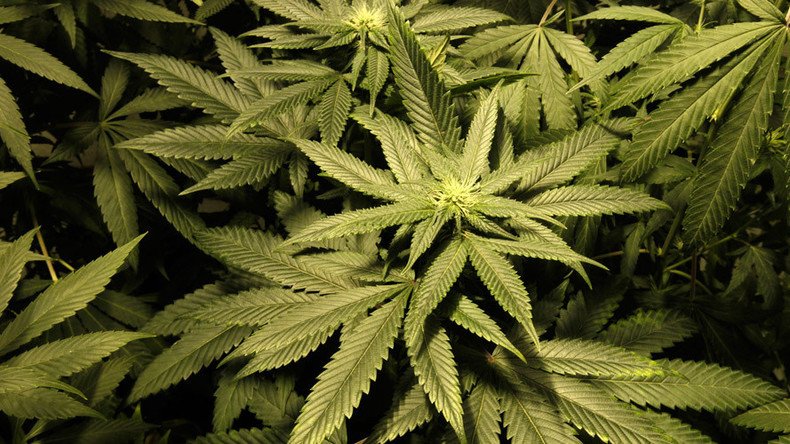 California has voted to sanction cannabis for recreational use, and Florida has approved the use of the drug to alleviate symptoms of illness, as a raft of US states endorsed loosening their marijuana legislation through ballot initiatives.
Needing at least 60 percent approval to pass, Amendment 2 received 71 percent of the votes from Floridians.
"This is a major tipping point," said Tom Angell, from the pro-legalization group Marijuana Majority. "With Florida's decision, a majority of states in the U.S. now have laws allowing patients to find relief with medical marijuana, and these protections and programs are no longer concentrated in certain regions of the country like the West and Northeast."
Nearly two-thirds of the voters in North Dakota backed Measure 5, which allows doctors to prescribe cannabis. Arkansas passed a similar law. Montana previously ratified the use of medical marijuana and has now voted to liberalize the oversight of doctors prescribing the drug.
Fifty-five percent of voters in California approved the recreational use of marijuana in a state which first allowed its medical use in a ballot two decades ago.
Recreational use legislation was approved in Massachusetts and Nevada as well. Arizona voted against the measure while Maine is currently backing the proposal by a margin of 50.4 percent to 49.6 percent with 89 percent of votes counted.
California, Massachusetts, Maine, Arizona and Nevada were among the 25 US states that already allow the use of medical marijuana, which voted on whether to join four states, and the District of Columbia, which already allow recreational use.
The various propositions, separately drafted in each voting region, allow the use of cannabis by adults aged 21 and older. All five sought to legalize possession of small quantities for personal use, and sanction residents to grow a personal supply at home.
Florida, Arkansas and North Dakota, where cannabis remains illegal, voted on the first step towards legalization, which allows its medical use for serious conditions such as AIDS, cancer, multiple sclerosis and ALS.
Overall, according to an October poll conducted by Gallup, an all-time high of 60 percent of Americans support legalizing marijuana, which remains illegal on a federal level.
The nine proposals are among 154 that were voted on alongside Tuesday's presidential election, and were put on the ballot either through signature-collection campaigns, or as a result of initiatives from state-level legislators.
You can share this story on social media: