Chicago nursing home fined $100k after patients overdosed on heroin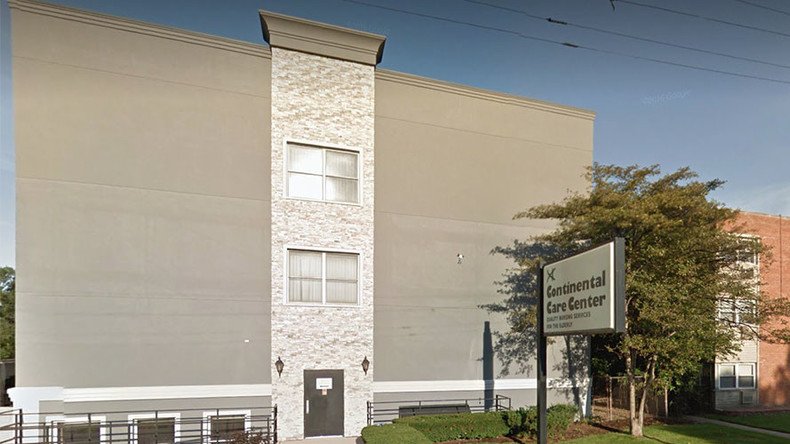 A nursing home and rehab facility in Chicago, Illinois is fighting fines of over $100,000 from state and federal agencies after five patients overdosed on heroin. Two of them proceeded to take more drugs mere hours after returning from the hospital.
In February, a female visitor sold "white powder in a small zippered baggie" to several residents at Continental Nursing & Rehabilitation Center in Chicago. Five patients from the same floor, all in their 40s and 50s, were then rushed to the hospital with similar symptoms. As the Illinois Department of Public Health (DPH) investigated, it turned out the residents had all overdosed on heroin.
A 33-year-old patient said she received the powder from the visitor who was visiting a relative. The resident then snorted the powder, but told investigators: "I don't remember much after that until I woke up and saw the paramedics standing over me."
A second resident who overdosed said he paid the visitor $25 for the heroin and told her he could triple her money "in three days at the facility" if the drugs were "good," the DPH report said.
The patients recovered, but two of them used heroin again hours after they returned to the facility, one of whom overdosed a second time, despite telling a social worker she "wants to get sober and not be an addict anymore." The other resident who used upon returning to Continental nodded off during his interview with a state inspector, who was told that the patient in question "got high again this morning."
Continental employees were supposed to have been closely monitored after their return.
The federal Centers for Medicare & Medicaid Services (CMS) have imposed a fine of $76,000 for alleged violations from the February incident, while DPH imposed an additional $25,000 fine for failing to properly monitor and treat residents with drug addictions. The company is fighting the state penalty, but has not said why, according to WGN.
A 56-year-old patient previously overdosed at Continental in September 2015, the Chicago Tribune reported. He was found on the floor by his bed with five packets of white powder lying next to him, according to a Chicago police report. Police were again called a month later when residents alerted staff to narcotics abuse at Continental; staff uncovered paraphernalia for cooking and shooting drugs during a room search that was then turned over to police.
Industry experts are surprised by the cluster of nursing home patients overdosing in Illinois.
"I have never heard of that. No question that's uncommon," Terry Sullivan, executive director of the Illinois Alliance for Living, a professional association of facilities that treat patients with mental illness and substance abuse problems, told the Chicago Tribune.
The facility, which houses both older residents and younger adults with mental illness, put forward a corrective plan in April without admitting any deficiencies, including no longer accepting patients "with active substance abuse," the plan said.
Other issues outlined by both police and public health inspection records include unsanitary conditions and negligent care at Continental and some of the 13 other facilities owned by the same company in northern Illinois. Chicago police responded to Continental 60 times between 2011 and 2015 for reports of battery, the Chicago Tribune reported.
Another incident that required a police response happened in 2014, in which a 61-year-old patient tried to escape from the nursing home by rappelling from a fourth-floor window using six bed sheets tied together. He fell and broke both hips and suffered a collapsed lung. An inspector found that the man ‒ who had been admitted for treatment of bipolar disorder, depression and alcohol abuse ‒ was not properly supervised, and had a blood-alcohol level of more than four times the legal limit.
Co-owner Moishe Gubin was reportedly unaware of the overdoses or other problems at the facility, which "goes against what our mission has been," he told the Chicago Tribune. He and business partner Michael Blisko have limited involvement in day-to-day operations of the company.
"If you look at our company historically, we generally give good care," Gubin said. "It's not lack of resources or staff, or they cheaped out and didn't take care of people. You'll never hear about that with us."
Continental isn't the only nursing home facility to deal with heroin overdoses in the last year, however. A 64-year-old woman was found dazed and bleeding from the nose after snorting the drug in a La Porte, Indiana facility in August. A man in southern Ohio was charged with involuntary manslaughter in November after police said he supplied his wife with a fatal dose of heroin in a nursing home.
Baby boomers taking heroin is a new trend, and many are turning to the drug due to an addiction to prescription painkillers. Heroin is often a cheap alternative to powerful opioids when an addict is unable to obtain more painkillers.
''Anybody in their 60s either just recently started using or they got out of prison and started using, because you're not going to make it to 60 if you've been using heroin since you were 30 or since you were 20," Sheila Miller, a clinical services technician, told the South Bend Tribune. "It's just not going to happen.''
They don't realize that heroin today is much more potent than it was when it first gained popularity in the 1960s and 1970s, she added.
You can share this story on social media: