'Unprecedented' heroin & opioid summit held in Utah to fight overdose deaths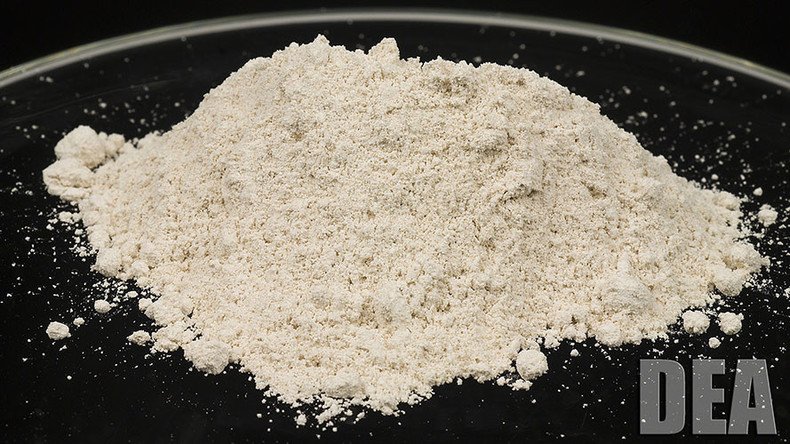 Utah has taken its opioid fight to a whole new level, as it struggles to tackle overdose problems which the state is all too familiar with. The first ever Heroin and Opioid Summit is bringing together perspectives on law enforcement and treatment.
"The state of Utah has always ranked, over the last several years, in between the third and fourth highest state in the nation for drug overdose deaths. That needs to resonate home," the Drug Enforcement Administration's Utah District Agent Brian Besser told the summit.
The major task for the authorities is to bring the death toll down, and Wednesday's event united law enforcement with many others fighting for the same thing for the first time.
"This summit is unprecedented. It's never happened in Utah. It's unfortunate that it's taken years of tragedy to get our attention, but now we're here," John Huber, US attorney for District of Utah, told KSTU on the eve of the event.
Experts, members of law enforcement and doctors, have also invited the public to listen and to participate – it was free to attend.
"I just dread the thought of another family going through it, and right now there are thousands of families going through it," Mark Lewis, whose son died of an overdose, told KSTU.
Utah is losing nearly 10 of its residents to overdoses every week, according to data cited on an information portal dedicated to Naloxone, an antidote used to prevent opioid deaths.
"Four out of five heroin addicts first become addicted to opioid-based pain killers. A lot of them is – they become addicted to pain pills, they can no longer get it and OxyContin on the streets can sell for as much as $80 a pill. You can get heroin for $10," Lewis added.
In 2014, 32 percent of Utah adults aged 18 years and older had been prescribed an opioid as pain medication, according to the Utah Department of Health Behavioral Risk Factor Surveillance System, as reported by the Use Only As Directed campaign.
Monthly, 24 people die in Utah from prescription opioid overdoses, and over the last decade, prescription pain medications have been responsible for more drug deaths in Utah than all other drugs combined, the educational and media campaign site reported.
You can share this story on social media: