Beyond junk: Elephant tranquilizer causes mass overdoses, worsens opioid epidemic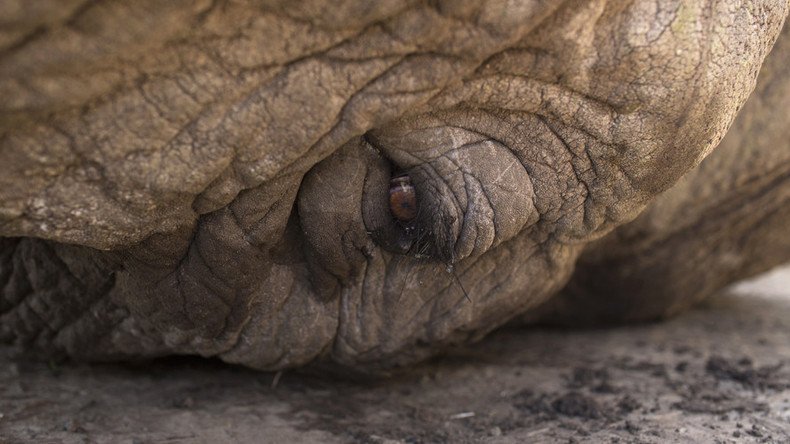 Carfentanil is a tranquilizer for elephants and zoo animals, but the rare opioid has found its way into heroin supplies. Now it's wreaking havoc with a potency that exceeds the opioid-reversing abilities of drugs available to law enforcement.
In just two weeks, 200 people in Cincinnati overdosed from carfentanil, and three died. The opioid caught the area so off guard that Hamilton County's coroner wasn't even able to produce a sample to test against the mystery drug. It appeared in central Ohio in mid-July, according to the Cincinnati Enquirer.
Dr. Lakshmi Kode Sammarco, the Hamilton County coroner, called everyone from veterinarians to zoos to federal law enforcement to try to find a sample of the strange drug that began being used as filler in heroin. Sammarco eventually enlisted the help of Sen. Rob Portman (R-Ohio) and received a sample from the Cleveland Zoo.
Law enforcement agents were forced to stop using field tests on powders collected at the scene and began carrying naloxone spray to reverse any accidental overdoses that may result from contact with as little as a snowflake's amount, the New York Times reported.
Naloxone is a drug that can reverse the effects of an opioid overdose at least temporarily, but carfentanil could jeopardize law enforcement's ability to keep an overdose victim alive long enough to get to a hospital.
"Our antidote, our Narcan, is ineffective," Sheriff Jim Neil of Hamilton County told the New York Times. "It was meant for heroin. It wasn't meant for fentanyl or carfentanil."
The synthetic opioid has been compared to fentanyl, which is 50 times stronger than heroin, while Carfentanil is known to be over 10,000 stronger than morphine, according to CNN.
The rare drug is believed to be manufactured in Mexico and China and brought into the country via Interstates 71 and 75, according to the Times. From there, the drug has made appearances in Ohio, Florida and Kentucky.
China is believed to be a large manufacturer of the synthetic opioids, as they are legal there. On Saturday, US and Chinese officials announced plans to curtail the flow of synthetic opioids into the US.
China assured its commitment "to targeting US-bound exports of substances controlled in the United States, but not in China. Additionally, we agreed to increase our exchange of law enforcement and scientific information with a view towards coordinated actions to control substances and chemicals of concern."
The Obama administration promised that it "will continue to work with China bilaterally and multilaterally to tighten international scheduling and improve the capacity of states to monitor and analyze illicit synthetic drugs."
So far, Sammarco has connected carfentanil to eight deaths and believes it will likely be found in an additional five overdose deaths, for which blood and urine test results are still being processed. Sammarco's office has been so hard hit by the opioid epidemic that the county toxicology lab is 290 cases behind, CNN reported.
In the meantime, officials are trying to reach out to the people most at risk of an overdose by having police officers and addiction experts make home visits to people who have overdosed in the past and attempt to convince them to go into treatment for their addiction.
Hamilton County Heroin Task Force Director Tom Synan Jr. is desperate for more drastic measures. He has appealed to Ohio Governor John Kasich to declare the opioid crisis a public health emergency in the state and to release funding for addiction treatment, saying: "We can't arrest our way out of this."
You can share this story on social media: