Air Force says ISIS drone brought down by 'electronic measures'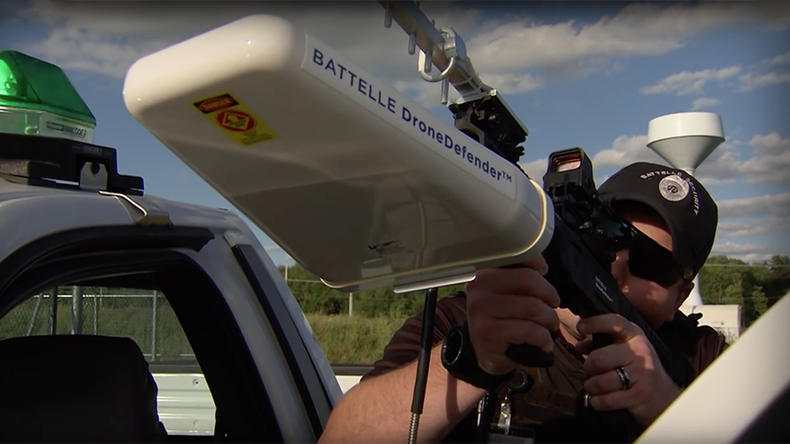 The US Air Force recently took down a weaponized Islamic State drone using an electronic weapon, according to Air Force Secretary Deborah Lee James. UAVs stuffed with explosives are a new concern for those fighting ISIS.
The drone was immobilized by unspecified means "a week or two ago," James said Monday at an event hosted by the Center for a New American Security in Washington, according to DefenseTech. The Islamic State drone was targeted after it had been used to kill four non-US citizens in the Middle East.
"The Air Force over there in theater was informed there was one such unmanned aerial system in the vicinity and fairly quickly we were able to bring it down, we brought it down through electronic measures," James said.
USAF is attuned to accessible, fairly cheap unmanned systems used by Islamic State (IS, formerly ISIS/ISIL) in Syria and Iraq, the secretary said.
"A top priority for me at the moment is this emerging danger that we're seeing in the Middle East in respect to unmanned aerial systems — these cheap, buy-them-over-the-internet, small drones and if explosives are placed on them, as we've seen a handful of times now in Syria and Iraq, they can do damage," she said.
IS has used weaponized, exploding drones in the past. Earlier this month, the New York Times reported that two Kurdish fighters were killed by such a drone in Iraq.
Read more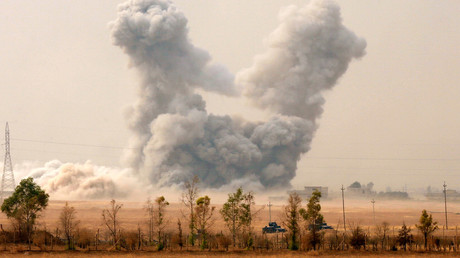 Drone-jamming technology has been a running concern for the US. Last year, Reuters reported that agencies within the US government are working on high-tech systems able to catch and disable drones.
In May, it was revealed that the Department of Defense and the Department of Homeland Security bought a total of 100 15-pound portable drone jammers to protect government holdings. The jammer, known as DroneDefender, can stop an unmanned system from more than 400 yards away by disrupting GPS signals, DefenseTech reported at the time.
Earlier this year, the Pentagon employed its Cyber Command to launch a beefed-up cyberattack on IS targets in order to disrupt the group's online activities, including its ability to communicate, recruit, and conduct financial transactions online, the New York Times reported.