Wells Fargo CEO resigns, bank president succeeds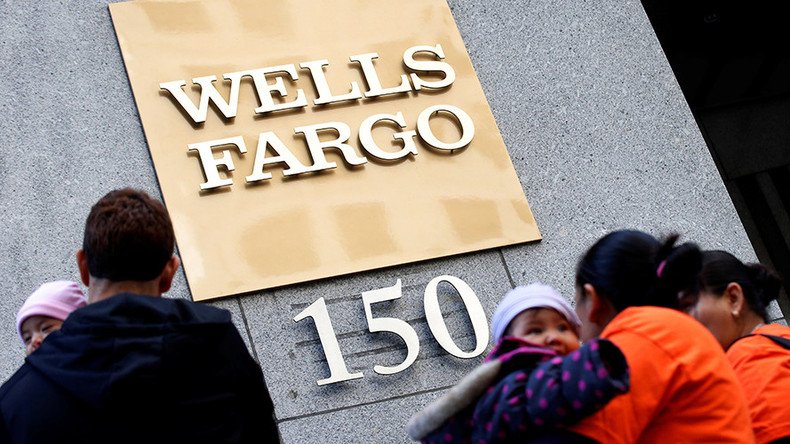 Chairman and CEO of Wells Fargo & Co. John Stumpf has retired under pressure amid a scandal involving fraudulent sales tactics. Some two million accounts were created without customers' permission. President and COO Timothy J. Sloan will replace him.
Stumpf stepped down from both of his leadership posts Wednesday, the Wall Street Journal reported, citing a person close to the situation.
Wells Fargo, which until recently had been the most valuable big bank in the US for years, settled a lawsuit with regulators and a city official last month for $185 million. To meet sales quotas, the bank created accounts for unwitting customers, some of whom paid fines and fees on them. It is estimated that millions of customers were impacted. More than 5,000 Wells Fargo employees were ultimately fired.
Wells Fargo President and Chief Operating Officer Timothy J. Sloan has already replaced Stumpf as CEO. He was next in line for the top job whenever Stumpf would retire. The Wall Street Journal also reported through its source that the new board chairman would be the bank's independent chairman Stephen Sanger and the new vice chairman of the board would be Elizabeth Duke, current board director and former Federal Reserve governor.
READ MORE: Wells Fargo slammed with multiple lawsuits over fake accounts & bogus sales

In congressional hearings last month, several lawmakers opined that Stumpf and other executives ought to be criminally investigated. The fraudulent accounts scandal has come under scrutiny in both federal and state investigations, including the Department of Justice.
Equilar, a company that reports total executive compensation packages for publicly traded or non-profit companies, estimates Stumpf will receive $134.1 million for retirement, according to USA Today.
Stumpf has already forfeited $41 million in unvested equity under orders from the Wells Fargo board, but that proved not to be enough as the bank continues to deal with its public embarrassment ordeal.
You can share this story on social media: