'Terrorist diaspora': ISIS-inspired attacks in US to increase as ground is lost overseas – FBI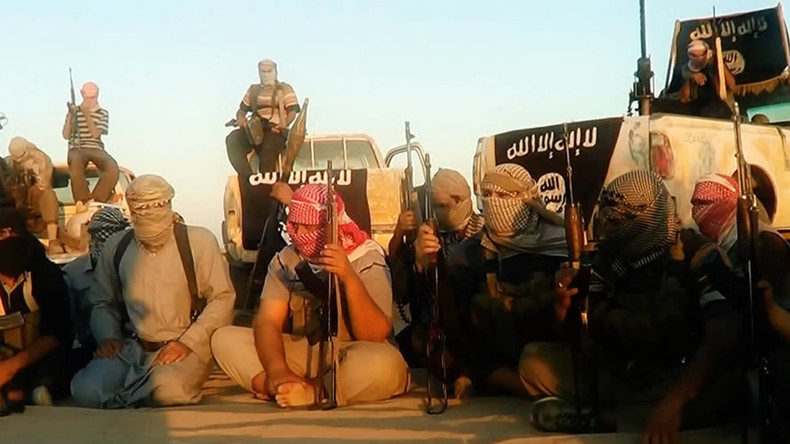 As it loses territory in Iraq and Syria, the terror group Islamic State will inspire more attacks in the West over the next two years as the organization's vengeful Western fighters return home from the Middle East, according to top FBI officials.
Top officials with the Federal Bureau of Investigation, including Director James Comey, have voiced public concerns that – as the US, Iraq, and other nations successfully wrest control of territory away from Islamic State (IS, formerly known as ISIS/ISIL), people inspired or affiliated with the Islamic extremist terror group will return to the US and other spots around the globe, ready to retaliate.
"There will be a terrorist diaspora sometime in the next two to five years like we've never seen before," Comey said Tuesday during a hearing before the Senate Homeland Security and Government Affairs Committee.
Michael Steinbach, executive assistant director of the FBI's national security branch, echoed Comey's comments on Wednesday.
"I'm fairly convinced that 2017 and 2018 in the homeland will be more dangerous than we've seen before, because as we shrink ISIS, they'll lash out," Steinbach said at a security conference at the Massachusetts Institute of Technology, according to Reuters.
Comey and other top federal law enforcement officials, including Homeland Security Department head Jeh Johnson, told the Senate committee that recent attacks in the US related to Islamic extremism — including the killing of 49 people at a Florida nightclub and the recent bombs planted in New York and New Jersey — are events that can be difficult to detect. Johnson suggested they were an indication of an evolution of terror threats in the US, from centralized, planned attacks to "terrorist-inspired attacks" by individuals living in the US.
The US-led military campaign against IS in Iraq and Syria, where IS has come to control large swaths of area in recent years, began about two years ago. As of September 20, the coalition had conducted 15,134 airstrikes as part of Operation Inherent Resolve, with the US directly responsible for 11,687 strikes, according to the Pentagon.
The US currently has 4,565 troops in Iraq as part of a coalition against IS that offers training and advice to the Iraqi army as well as air support to the Iraqis and the Kurdish Peshmerga fighters. On Wednesday, Pentagon chief Ash Carter said about 600 more US troops with be sent to Iraq to advise and provide logistical support and intelligence to the Iraqi army in advance of an push to recapture Mosul, Iraq's second-largest city, from IS forces.
Ahead of the Mosul offensive, Kurdish Peshmerga forces have retaken much territory from IS in Iraq's east and north in recent months, as Iraq and Iranian-supported Shia militias have advanced on IS positions in the south.
This week, Gilles de Kerchove, counter-terrorism coordinator for the European Union, told the EU Parliament's Civil Liberties Committee that because of "multiplicity of the possible origins" of attacks, risk of terror attacks in the EU remains "very high." He added that as IS faces more setbacks in Syria and Iraq, fighters stationed there could flee to the EU.
"How will we handle not hundreds but thousands of fighters who will either want to go to another hotspot – Libya is probably the most obvious one but there are many others where they can hide – or they may want to get back home?" Kerchove said.
You can share this story on social media: