600 more US troops to be deployed to Iraq to recapture Mosul – Pentagon chief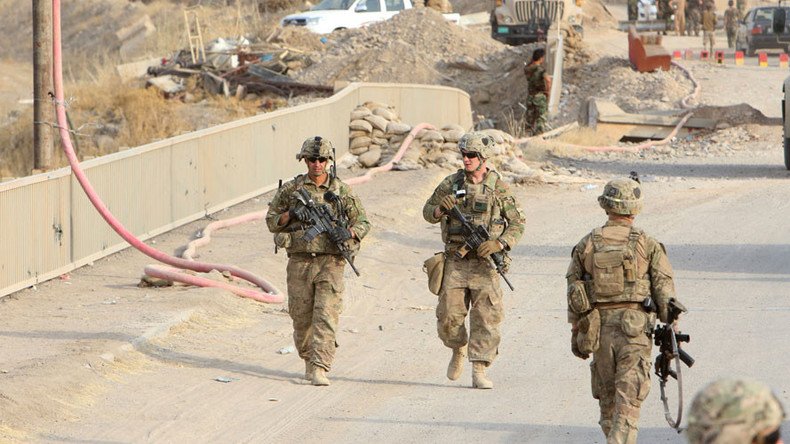 The US will provide about 600 more troops to Iraq to advise and provide logistical support to the Iraqi Army, Pentagon chief Ash Carter confirmed after a statement by Iraqi PM Haider al-Abadi on the issue.
Carter confirmed earlier statements made by US and Iraqi officials. The soldiers will provide logistics and intelligence support for the Iraqi forces to help recapture the city of Mosul from Islamic State (IS, formerly ISIS/ISIL), he said.
Department of Defense spokesman Peter Cook told reporters earlier on Wednesday that the additional troops will not spearhead the attack. They are to be deployed in the coming weeks, according to officials.
Earlier, the Iraqi leader said in a statement that US President Barack Obama "was consulted on a request from the Iraqi government for a final increase in the number of trainers and advisers under the umbrella of the international coalition in Iraq."
The statement came as Iraqi forces prepared to storm the IS stronghold which has been held by the militant group since 2014. US and Iraqi officials say the operation is due to take place mid-October.
The area around Mosul, the second-largest city in Iraq and one of the key bases of IS operations outside Syria, has been gradually under attack over the last few months. With Kurdish Peshmerga forces having retaken much territory in the north and east, and the Iraqi government together with Iranian-backed Shia militias advancing from the south, Mosul is effectively surrounded except for a supply line linking it to Tal Afar in the west.
The Peshmerga have also said they are willing to take part in the offensive.
"The Peshmerga are ready for the operation and waiting for the Iraqi army to be ready as well, since the offensive will be jointly launched, with support from the US-led coalition," a Peshmerga commander told Kurdish news agency Rudaw.
The United States currently has 4,565 troops in Iraq as part of a coalition against IS that offers training and advice to the Iraqi army as well as air support to the Iraqis and the Kurdish Peshmerga fighters.
WATCH MORE:
You can share this story on social media: