ISIS may strike Europe with car bomb & chemical attacks, warns EU counter-terrorism chief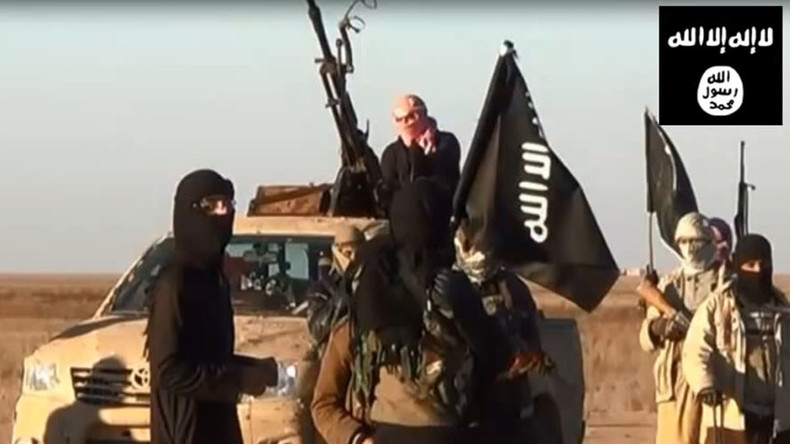 Acknowledging that the terrorist threat in the EU has reached its peak in the last two decades, the EU Counter-Terrorism Coordinator warned the bloc's lawmakers that Europe could face new ISIS-coordinated attacks, possibly even involving chemical weapons.
After a wave of bloody Islamic State (IS, formerly ISIS/ISIL) terrorist attacks shook Europe in the summer, especially in France and Germany, Gilles de Kerchove warned members of the EU Parliament's Civil Liberties Committee that because of "multiplicity of the possible origins" of attacks, terrorism threat across the EU remains "very high."
De Kerchove said that "at least six reasons" exist for keeping the alert level at its highest level in the last 20 years.
To begin with, a large number of well-trained suicide bombers and lone wolf actors "that are directed or inspired" by IS are present in Europe. The number of potential perpetrators is expanded further by "persons with mental health problems or who try to emulate" the perpetrators of the terrorist organization, the counter-terrorism chief warned.
He stressed the "link between terrorism and crime," noting that many EU attackers had a "criminal past." Kererchove also confirmed that IS is "using the flow of migrants to infiltrate fighters, by using forged documents."
The intelligence boss warned that if ISIS faces further setbacks, more fighters from Syria and Iraq will flee to the EU, with some moving to Libya to continue their jihad.
"How will we handle not hundreds but thousands of fighters who will either want to go to another hotspot – Libya is probably the most obvious one but there are many others where they can hide – or they may want to get back home?" Kerchove said.
"We will have to handle a high number and a diversity of profiles: the frontliners, people who have worked on the frontlines as fighters; people who have worked in the back office of the fight, but also wives of fighters and children. We know more than 500 children were born there," the chief said.
Another reason why terrorist threat grows in Europe is ISIS' mastery of online and social media propaganda channels which expands their recruitment drive. In his address to EU lawmakers, Kerchove said that the latest trend shows that fewer Europeans are going to Syria, but more Europeans get "inspired" to join the jihad on home soil.
Refugees also remain at risk of being radicalized, as "Salafist organizations already trying to recruit in the refugee camps" across Europe and particularly in Germany.
"It is not a coincidence because they will want to compromise the refugees, as it may trigger the vicious circle of Islamophobia and radicalisation," Kerchove said.
READ MORE: Damascus has proof US talked to ISIS militants ahead of airstrike on Syrian forces – lawmaker
Kerchove highlighted that jihadists are also adopting their attack tactics, seeking targets outside their typical scope of famous landmarks or state institutions. The terrorists are also adapting their strike capabilities using ready-made and easily available devices.
"We fear that Daesh might step-by-step move to other modus operandi," Kerchove said. "Car bombs might be one. We know how much they learn how to build vehicle-borne improvised explosive device. And there is a concern as well on the use of chemical weapons."
You can share this story on social media: