George Bush Snr 'voting for Hillary', claims JFK's niece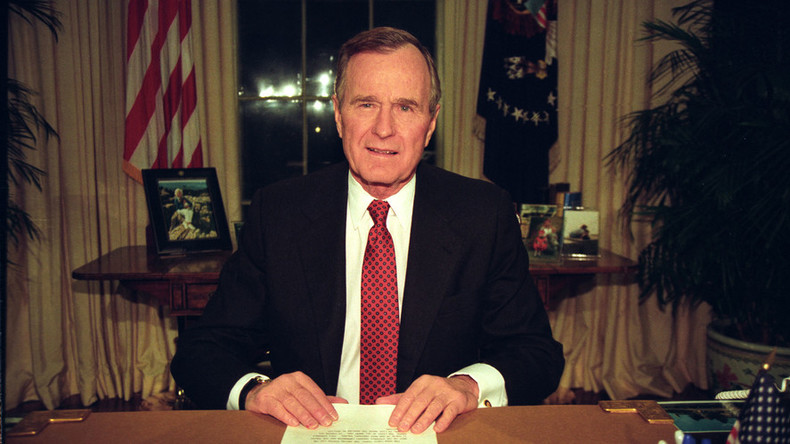 The former Republican US president is planning to vote for the Democratic nominee in the upcoming presidential election, according to a Facebook post shared by John F Kennedy's niece after meeting George HW Bush.
The 92-year-old former president "had intended to stay silent" on the White House race, but his preference for Clinton, the wife of his successor, was revealed by Kathleen Hartington Kennedy Townsend - former Maryland lieutenant governor and daughter of Robert F Kennedy, according to Politico.
READ MORE: Hillary 'screws everything up,' Trump a 'disgrace' – Colin Powell
She posted a photo with Bush on her Facebook page with the caption: "The President told me he's voting for Hillary!!"
Hartington then confirmed the revelation again on Monday by telling the political site, "That's what he said."
READ MORE: We're gonna need a bigger stage: Presidential debate commission preps for more than 2 candidates
Bush's spokesman Jim McGrath refused to confirm the claim, saying that who the former president decides to vote for is his own business.
"The vote President Bush will cast as a private citizen in some 50 days will be just that: a private vote cast in some 50 days," McGrath said. "He is not commenting on the presidential race in the interim."
Those reporting how @GeorgeHWBush will vote this year, it's not clear anyone was there to verify KKT. Still checking, keep your powder dry.

— Jim McGrath (@jgm41) September 20, 2016
Read more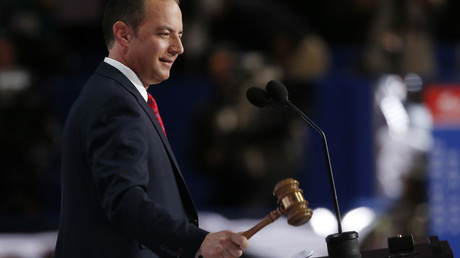 On Sunday, RNC chairman Reince Priebus warned of consequences for any GOP politicians who don't support Donald Trump - including Bush's son Jeb Bush, who failed in his bid to become the party's 2016 nominee.
Bush is among the unsuccessful Republican candidates and politicians who have yet to endorse Trump's push for the presidency.
"We're a private party. We're not a public entity," Priebus said on CBS's Face the Nation. "Those people need to get on board."

"And if they're thinking they're going to run again someday, I think we're going to evaluate the nomination process, and I don't think it's going to be that easy for them," he warned.
Trump later echoed Priebus's warning that future support from the Republican Party is contingent on the politicians getting behind the party's chosen election candidate.

"They all want to run in four years, right? If I were the head of the Republican Party, I would say you can't do it," Trump said on Monday. "It'd be nice to have their support. But at this point I don't even really care about their support."