Clinton Foundation to stop taking foreign, corporate money – but only if Hillary's elected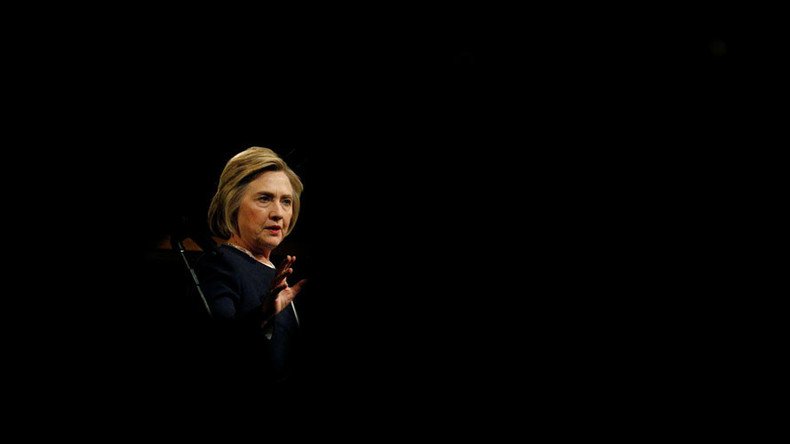 The Clinton Foundation will stop taking donations from foreign entities and corporations if Hillary Clinton is elected president. The Clinton Global Initiative will shut down in November regardless of the election's outcome.
Former President Bill Clinton reportedly made both announcements to the foundation's staff on Thursday, according to the Wall Street Journal. He added that fundraising and other operations will also be turned over to "outside parties" should the Clintons return to the White House.
In any event, the Clinton Global Initiative will wind down after one last gathering in September, the former president said.
Critics greeted the announcement as admission of wrongdoing. If the foundation were to become a conflict of interest if Hillary Clinton becomes president, how was it not when she was secretary of state, asked the Republican nominee's son, Donald Trump Jr.
The Republican National Committee called the move "too little too late," echoing Trump Jr's concerns.
"After all, if everything was above board while Hillary Clinton ran the State Department as the Clintons have said, then why change a thing?" said RNC Chairman Reince Priebus.
"Follow the money with these people," Trump's new campaign manager Kellyanne Conway said Thursday, appearing on Fox News' Hannity show. "They're low-class grifters and gifters at every turn."
The Clinton Foundation has been source of headaches for the power couple for years, with Republicans accusing Hillary Clinton of engaging in "pay to play," alleging that she sold access and favors to foreign donors while at the helm of the State Department between 2009 and 2013. Critics have pointed to the US approval of weapons deals to Middle Eastern countries following their donations to the foundation.
On Tuesday, an editorial in the Boston Globe called for shutting down the foundation, because it represented a "political – and actual – distraction" to Clinton's campaign.
"If the foundation's donors are truly motivated by altruism, and not by the lure of access to the Clintons, then surely they can find other ways to support the foundation's goals," the paper argued. "Even if they've done nothing illegal, the foundation will always look too much like a conflict of interest for comfort."
The Internal Revenue Service is now reportedly looking into the foundation's records. There have also been reports that the Clintons have hired a cybersecurity firm, amid fears that the foundation's computers may have been hacked.
No announcement was made about the Clinton Family Foundation, a separate entity. That nonprofit received 96 percent of the Clinton's charitable contributions claimed on the power couple's 2015 tax returns.
You can share this story on social media: