Civil War II? Trump fans in Texas eye secession if Clinton wins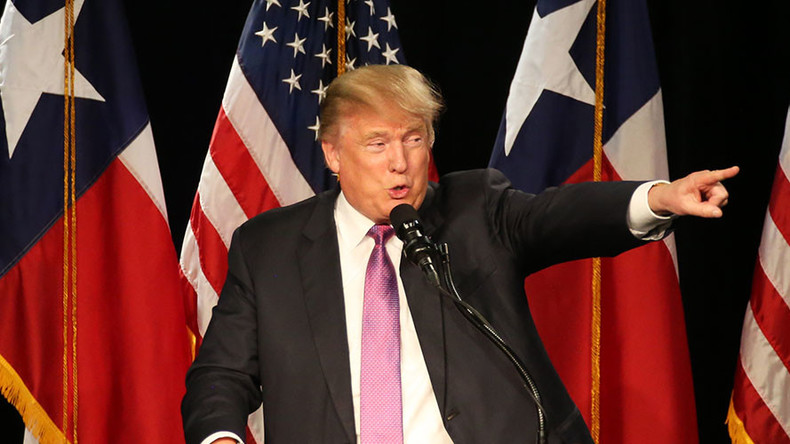 "Don't mess with Texas," supporters of Republican presidential nominee Donald Trump are warning his Democratic rival Hillary Clinton. For if she wins the White House, the Lone Star State may just secede from the Union again.
Trump may be trailing Clinton in poll after poll, including in some typically 'deep red' states like Georgia, but Texas isn't one of them.
Everything is always bigger in Texas, however, and the GOP nominee's 6-point lead over the Democrat, 44 percent to 38 percent, is no exception, according to the latest poll from Public Policy Polling (PPP), a left-leaning polling firm.
Read more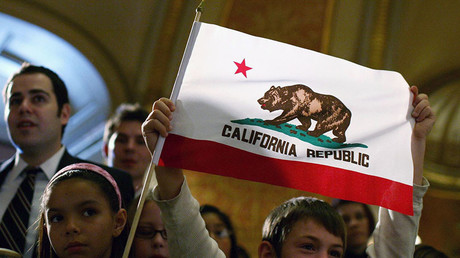 The PPP poll had a twist that most national surveys don't, though: It asked what the consequences would be if Clinton were to win the White House.
The poll found that, to paraphrase the famous Alabama song, "If you're gonna win with Texas, you can't have Clinton rule the land."
If the Democrat were to accede to the presidency, 61 percent of Texan Trump voters would want to secede from the Union ‒ just like Lone Star State did in February 1861 after Republican Abraham Lincoln was elected president ‒ compared to 29 percent who would want to remain in the US.
Despite the bloody four-year civil war that broke out last time states decided to secede, it's become an increasingly popular position in Texas. Currently, 26 percent of Texan voters, regardless of candidate preference, are interested in seceding, compared to 59 percent who want to stay. A January 2013 PPP survey found that about 20 percent of Lone Star voters said they would support secession because of President Barack Obama's re-election, and 67 percent were opposed.
In May, a vote on Texan independence was included in the state's Republican Party convention after being approved by the Platform Committee. However, the initiative ultimately failed to be included in the state party platform.
"We want Texas to become an independent state. It's not that far-fetched of an idea," Daniel Miller, president of the Texas Nationalist Movement, told CNN at the time. "This idea that people have the right of self-determination and places like Texas can assert their right of self-determination and become independent nation states is not that odd at all."
Texas was, at one point, its own nation, after it won its independence from Mexico in 1836, but joined the United States in 1845 after it ran out of money.
PPP did not survey voters from other states as to whether they would want Texas to secede.