Clinton takes commanding lead in key battleground states – poll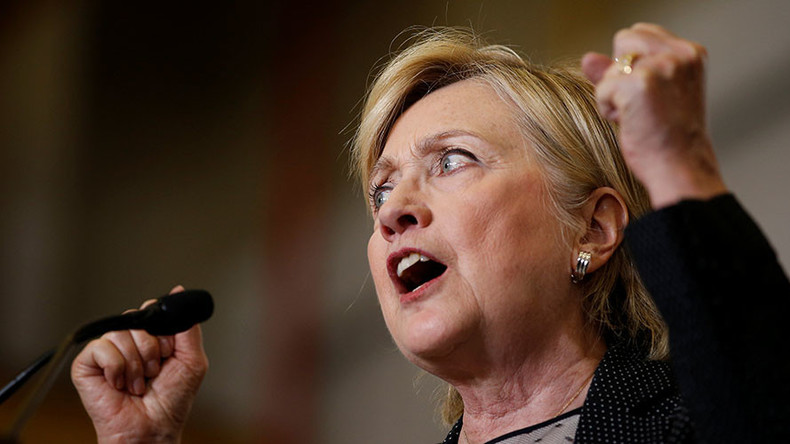 Hillary Clinton leads Republican Donald Trump in four critical battleground states, including in two by double digits, according to a new poll.
Clinton leads Trump by a considerable 46 to 32 percentage points in Colorado and 46 to 33 points in Virginia, according to NBC News/Wall Street Journal/Marist polls released Friday.
READ MORE: Soros gave Clinton step-by-step instructions on how to tackle Albania unrest – WikiLeaks email
Though her advantage is not quite as large, Clinton has gained against Trump in the Southern battleground states North Carolina and Florida, where she leads by 48 to 39 points and 44 to 39 points, respectively.
"These are supposed to be battleground states, but right now, they don't look that way," said Lee Miringoff, director of the Marist College Institute for Public Opinion, according to NBC.
Trump has fallen behind in polling in recent weeks after making a series of controversial comments. If he loses all four states come November, he will almost certainly lose the general election.
The polling was conducted August 4 to 10, and polled 899 registered voters in Colorado with a 3.3-point margin of error, 862 in Florida with a 3.3-point margin, 921 in North Carolina with a 3.2-point margin and 897 in Virginia with a 3.3-point margin.