Armed academia: Texas 'campus carry' gun law goes into effect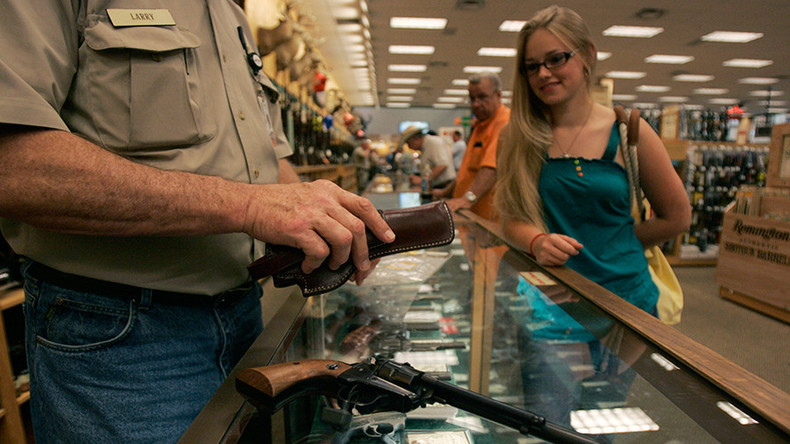 Texas law now permits people of 21 years and older with a proper license to carry a gun on college campuses. Supporters say the law could prohibit a mass shooting while opponents worry guns and the stress of college are a potent mix.
Following passage of a state law in 2015, Texas is now officially the eighth and the largest state to allow firearms on college campuses. The law lets a licensed handgun owner at least 21 years of age to legally carry a concealed gun on the state's public campuses. Private colleges can opt out of the law — many have done so, according to Reuters — while community or junior colleges have until 2017 to implement the law.
The law gives campuses some leeway to declare certain buildings gun-free. But, in general, guns will be allowed in classrooms and student unions. They will not be allowed at sports arenas, on-campus daycare facilities, or research labs containing potentially volatile chemicals.
As for dormitories, campuses have different rules based on their own preferences. Guns are mostly banned at dorms of the University of Texas-Austin, the University of Houston, Texas Tech University, Prairie View A&M, and Texas Southern University, according to the Texas Tribune. Guns are allowed at dorms of Texas A&M University, Texas State University, the University of North Texas, Stephen F. Austin State University, and Sam Houston State University.
State Attorney General Ken Paxton has said bans of guns in dorms is a violation of the law and would be difficult to enforce as the law requires universities to create guidelines for storing guns in dorms.
Officials at the University of Texas-Austin, one of the largest universities in the US, have said they believe fewer than 1 percent of their students have a proper license to carry a gun on campus, the Tribune noted.
The law takes effect on the 50th anniversary of a mass shooting that took place at the University of Texas-Austin, when student and military veteran Charles Whitman killed 14 people and wounded dozens others from atop the clock tower on the university's campus.
Texas Governor Greg Abbott supports the law as a way to ensure a mass shooting is curtailed before much bloodshed occurs.
"What campus carry does is that it only authorizes those who go through the special training and background" to carry guns, he said, according to Reuters.
Many employees of the state's universities and colleges opposed the law. University of Texas professors lobbied against the law, saying that allowing young people to carry guns on campuses could have deadly consequences.
Three professors have sued to block the law, saying it could disrupt academic freedom. They are asking a federal judge to issue a temporary order to halt the law prior to the beginning of the fall semester, which begins on August 24.
The Campaign to Keep Guns Off Campus said Monday that the law, known as Senate Bill 11, ignored pleas from those worried that more guns will not curb violence on campus.
"Legislators who supported this bill argued that it would stop mass shootings, protect potential victims against rape, and generally make campuses safer," the campaign said in a press release.
"Those same legislators failed to listen to the survivors of the 1966 tower shooting who testified that there was mass chaos during the incident when other students rushed to their cars to claim their rifles and fire back. Those same legislators failed to listen to assault survivors who testified that a weapon would have made the situation much worse."
The other US states allowing 'campus carry' include Colorado, Idaho, Kansas, Mississippi, Oregon, Utah, and Wisconsin. Those states have seen incidents involving gun accidents on campus, but not targeted shootings, the Tribune reported.