79% of Americans say nation is headed in wrong direction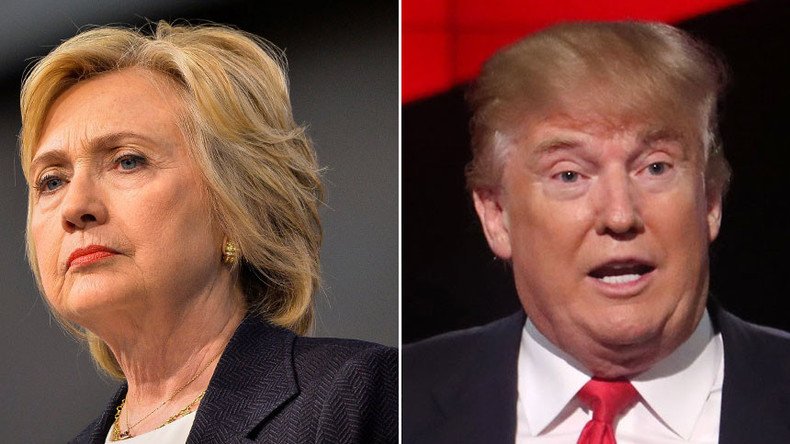 A large majority of Americans believe the United States is not on the correct track, a new poll says, while a dismal number of supporters of both presidential nominees, Hillary Clinton and Donald Trump, are proud of their preferred candidate.
Nearly 80 percent of Americans say they are not hopeful about the current state and direction of the United States, according to a new Associated Press-GfK poll. That is up 15 points from when the same poll measured Americans' feeling about US affairs last year.
As the Republican National Convention begins in Cleveland, Ohio on Monday, respondents to the poll displayed low enthusiasm, overall, for presumptive Republican presidential nominee Donald Trump and his Democratic counterpart, Hillary Clinton.
Only 22 percent of respondents said they would be proud to have a President Trump, while only 27 percent said the same about Clinton.
A high number of respondents — 23 percent — said they would "feel afraid" if either Trump or Clinton was elected, while 33 percent and 25 percent, respectively, said they would fear a Trump or Clinton presidency.
Three-quarters of respondents said they consider Trump only slightly or not at all civil, while half said he is at least somewhat racist, the poll found.
As for Clinton, 75 percent of respondents said she is only slightly or not at all honest, as most respondents believe she broke the law by using a private email server to conduct official business during her tenure as secretary of state. Forty percent said she intentionally used her private email despite the rules against doing so.
Meanwhile, about six in ten respondents disapprove of Trump's proposal to build a wall along the Mexican border, according to new AP-GfK polling. Trump has promised to build a wall to keep refugees from entering the US illegally, while making Mexico pay for by restricting remittances from Mexicans working in the US. Six in 10 respondents to the poll favored a way for undocumented immigrants in the US to become US citizens.
Over half (52 percent) of respondents said they oppose Trump's proposed ban on Muslims who are not US citizens entering the United States. Almost half (45 percent) of respondents supported the Muslim ban, the poll found.
Half of white respondents and 69 percent of Republicans supported the Muslim ban, while 76 percent of Trump supporters favored the ban.
More than half (53 percent) of respondents said the US brings in too many refugees from Syria, as President Barack Obama has called for 10,000 Syrian refugees caught in the ongoing war there to be allowed into the US per year.
You can share this story on social media: