Trump plan to block remittances sent to Mexico would benefit criminals – finance official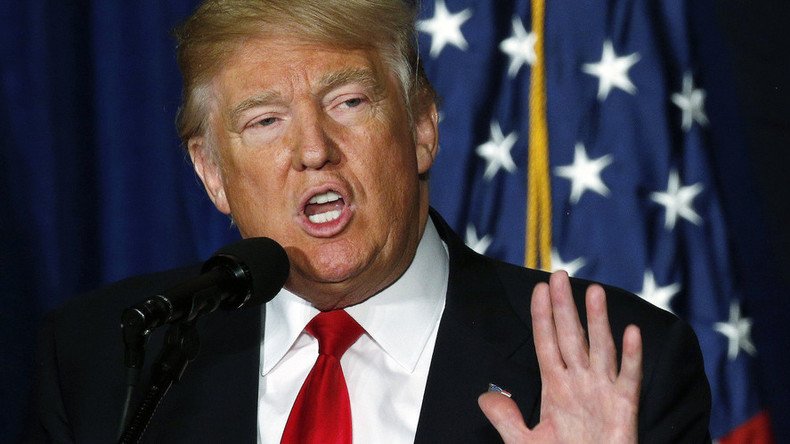 Republican presidential candidate Donald Trump's proposal to block money transfers sent home by Mexicans working in the US, in an attempt to compel Mexico to pay for a border wall, would be a boon for organized crime, a Mexican finance official said.
Fernando Aportela, deputy secretary of the Mexican Secretariat of Finance and Public Credit, said US policy that would halt remittances to Mexico — approximately $20 billion in 2015, according to the Bank of Mexico — would mean payments would flow to illegal underground networks run by shadowy criminal organizations in Mexico.
"We will end up getting less information" about money tied to criminal efforts, Aportela said Thursday at the Wilson Center, a Washington think tank, the Los Angeles Times reported. "It will create [new] challenges."
Without mentioning Trump's plan to compel the Mexican government to pay for construction of a $5-10 billion border wall, Aportela said such a policy would complicate efforts made by Mexico, with the aid of the US, to track money laundering and cash smuggled through illicit networks.
In early April, Trump announced how he would follow up on his infamous campaign promise to make Mexico pay for a border wall. The plan calls for amending the USA Patriot Act's "know your customer" provision — which demands financial institutions identify customers prior to opening an account or executing a financial transaction — to include wire transfer companies like Western Union, and to count wire transfers as an "account."
With the prospect of losing more than $20 billion in remittances, Mexico would then choose to pay as much as $10 million for a wall, Trump said. Once the Mexican government agrees to pay the funds for the wall, "the Trump Administration will not promulgate the final rule, and the regulation will not go into effect," the billionaire real estate magnate said.
Trump's plan includes potential cancellations of visas for Mexican nationals, as well as for business and tourist visas "for important people in the Mexican economy." Increased visa fees, even by a small amount, "would pay for the wall," Trump said.
The plan has been criticized for a variety of reasons, including financial institutions' likely resistance to any such arrangement, the shadow economy that would result, and the potential opposite effect it could have on immigration to the US.
"If remittances are impacted, then the economic stability of Mexico would be threatened," Ricardo Ramirez, a political scientist at the University of Notre Dame, told the Associated Press in April. "Which means there would be more of a push to have immigrants come to the U.S., so it might actually have the inverse effect."
President Barack Obama has called the proposal "half-baked."
"The notion that we're going to track every Western Union bit of money that's being sent to Mexico — good luck with that," Obama said.
You can share this story on social media: