Freddie Gray case: Highest-ranking officer charged opts for bench trial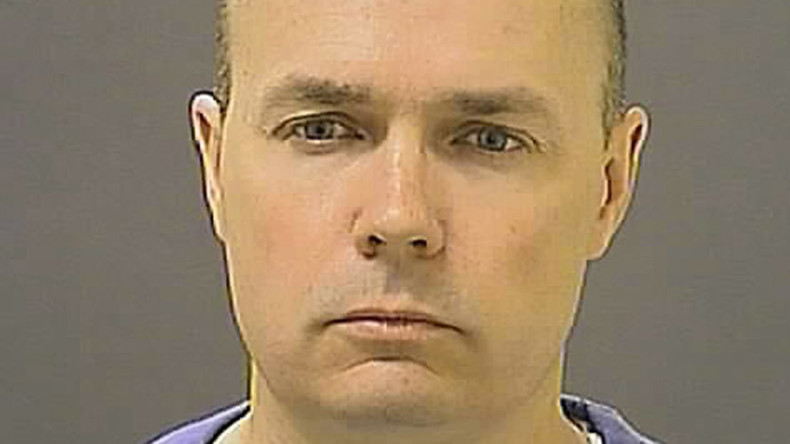 Like the two previous Baltimore police officers tried and acquitted before him, Lieutenant Brian Rice has chosen a bench trial rather than a jury trial over charges he faces related to the death of Freddie Gray.
Rice's trial is set to begin Thursday, marking the latest trial involving Baltimore Police Department (BPD) officers charged following Gray's April 2015 death. Gray, 25, died a week after he suffered spinal cord injuries while he was being transported in a police van. Both officers who were tried previously opted for bench trials and have now been acquitted. The trial of the third officer ended up in hung jury.
Rice, the highest-ranking officer involved in Gray's apprehension and arrest, has pleaded not guilty to charges including involuntary manslaughter, second-degree assault, reckless endangerment, and two counts of misconduct in office. The most serious charge involves the officer's failure to secure a handcuffed Gray with a seatbelt in the police van.
On Tuesday, during a pretrial motions hearing, Circuit Judge Barry G. Williams ruled that prosecutors with the State's Attorney's Office committed a discovery violation by not submitting to the defense until last week some 4,000 pages of documents related to Rice's officer training, according to the Baltimore Sun.
"The reality we have here — you, your office, whoever, didn't do what you're supposed to," Williams told the prosecution.
Prosecutors said the city did not turn over the documents until last week, and that they passed them on to the defense the next day. Williams said prosecutors should have urged the city to move faster, or they should have notified the court of the delay. The prosecution indicated they could not know if those documents were relevant given they could not prove whether Rice attended training or what the training curriculum was if he did attend.
Williams' order means the documentation of Rice's training will not be admissible as evidence in court. Prosecutors have said officer training is a key aspect of the case against Rice and other officers, as it may prove they violated BPD guidelines. The prosecution can still cite BPD's general protocol and Rice's police academy training, the Sun reported.
"We believe that a combination of training and [general] orders would've alerted the defendant that the conduct he engaged in was not within the scope" of proper officer conduct, said Chief Deputy State's Attorney Michael Schatzow, according to the Sun.
Rice was patrolling area around a public housing complex and ordered police to chase Gray when he fled police. Gray ran once they had "made eye contact" with him, officers said, which caused the young man to run "unprovoked upon noticing police presence." He was eventually arrested for allegedly possessing an illegal switchblade.
The US Supreme Court has ruled in the past that police may pursue someone if that person flees police unprovoked in a "high crime" area. Prosecutors said during Officer Edward Nero's case that the chase ordered by Rice was "probably" justified based on that ruling. Rice helped Nero load Gray into the van. Nero was acquitted of reckless endangerment in part because Rice was ultimately the supervising officer, but also because the van's driver, Officer Caesar Goodson, could have been expected to ensure Gray was secured into the van. Yet Goodson was also acquitted of all charges, including the most serious charge levied against any of the officers, second-degree depraved heart murder.
Last week, Rice's attorneys requested the indictment against him be dismissed based on prosecutorial "defects" involving disclosures made by two law enforcement officers involved in the case. Judge Williams eventually dismissed the request, which was also made by two officers, Sergeant Alicia White and Officer Garrett Miller, whose trials for Gray-related charges will occur later this year.
A sixth officer, William Porter, is awaiting trial after the initial attempt to try him in December ended in a mistrial.
Rice is currently free on $350,000 bail.