Maryland legislation would ban police 'rough rides'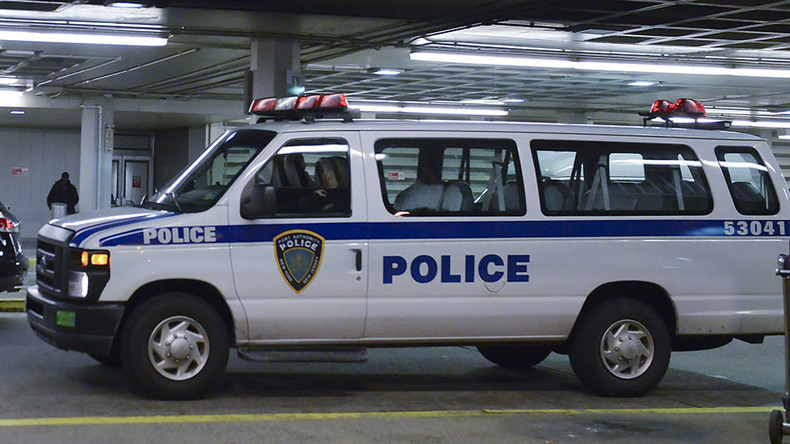 In a nod to the fatal ride in a Baltimore police van that killed Freddie Gray last year, legislators in Maryland are considering a law that would ban the so-called "rough rides," where police transport detainees without safety precautions.
The bill would require all prisoners to wear a seatbelt during police transport, a requirement that supporters of the legislation say would likely have saved Gray's life. The 25-year-old Gray sustained a severe spinal injury in the back of a police van after his arrest on April 12. He was handcuffed and shackled, but he was not wearing a seatbelt. Gray died a week later.
The Baltimore Police Department has been sued for damages several times over the so-called 'rough rides,' the Baltimore Sun reported.
"There are so many people" that have accused Baltimore police of rough rides, said the bill's sponsor, Senator Joan Carter Conway. "It's a liability to the city, and to me it's a dereliction of duty."
Conway called the bill's seatbelt provision "common sense."
On March 1, a Maryland Senate committee is scheduled to hold a hearing on the bill and other legislation that resulted from Gray's death. More than 30 bills addressing law enforcement policies in the state have been introduced following Gray's death, according to the Sun.
Along with the seatbelt bill, other legislation calls for police to put helmets on prisoners who are transported, or demand video and audio recording technology in police vehicles.
Some opponents of the seatbelt measure call the requirements too costly for many municipal and county governments. Michael Sanderson, executive director of the Maryland Association of Counties, said his group has concerns about the bill and believes local governments should be able to set their own policy as to how to transport prisoners.
"Let the Somerset County sheriff's department, whose work is different than the City of Baltimore, have its own policy," said Sanderson. "We're wary of a one-size-fits-all solution, particularly when there are concerns about officer safety while buckling people in."
The bill is supported by the state's police unions. Leaving detainees in police transport without a seatbelt "goes against common sense," Vince Canales, president of the Maryland State Fraternal Order of Police, told the Sun.
J.B. Jennings, the top Republican in the state Senate, said he was not aware of any legislators who opposed the bill, but that he had heard worries from law enforcement that such a law could put police lives in danger, as a detainee could grab an officer's gun while being secured in a police van.
Following an investigation into Gray's death, the Baltimore police said that he was not thrown around inside the van by a deliberate 'rough ride'. Prosecutors, however, have made clear in court filings that they will use this terminology in their case against one of the officers involved in Gray's arrest and detention, the Sun reported.
Six Baltimore PD officers have pleaded not guilty to charges ranging from ranging from misconduct in office to second-degree depraved heart murder. The officers will be tried separately. Last month, Officer Caesar Goodson Jr.'s trial was put on hold as courts decide if another officer, whose case went to mistrial last year, can be forced to testify.
The Baltimore Police Department issued a policy just nine days prior to Gray's arrest that required officers to "ensure the safety of the detainee" and that "all passengers, regardless of age and location, shall be restrained by seat belts or other authorized restraining devices," according to WJZ-TV.