4 US cities among world's most violent in 2015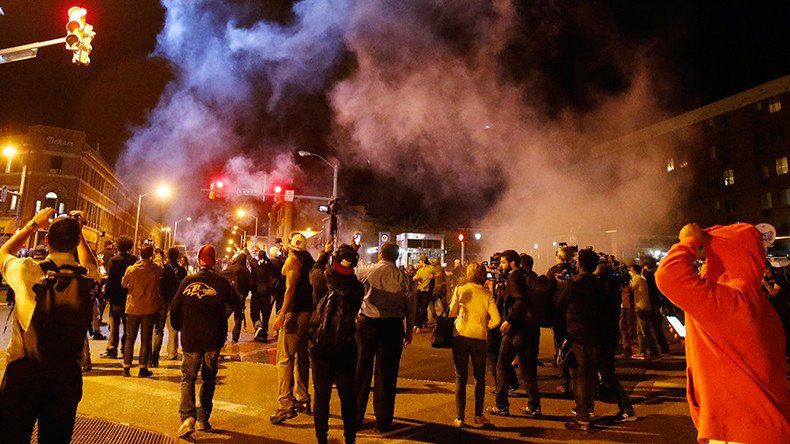 Four American cities are among the 50 with highest murder rates worldwide in 2015, a new study revealed. St. Louis, with 188 homicides per 317,000 residents is the highest among them, made it to the 15th place on the list.
The study conducted by the Mexico-based group Council for Public Security and Criminal Justice focused on cities with population of at least 300,000. Excluded from the survey were the cities with no reliable crime statistic available as well as those in war zones.
America is the only developed nation on the list. Baltimore, Detroit and New Orleans, all of which have systematic violence problems, made the grade. Baltimore in 2015 attracted nationwide attention during the mass riots in April, triggered by the death of black man Freddie Gray in police custody. His death was one of 434 homicides that happened in the city of 624,000 residents in 2015.
The world's most violent city last year was the Venezuelan capital, Caracas, the study said. An astounding 3,946 people died violently there, or 119.87 people per 100,000 inhabitants. Cape Town, South Africa, had the second-highest number of homicides – 2,451 – but was placed ninth in the list because with its population of 3,740,000 the number corresponds to a death rate of 65.52, less than San Pedro Sula in Honduras, San Salvador in El Salvador, and five Mexican cities, including Acapulco.
Brazilian cities feature most often on the list, but Venezuela has a higher level of urban violence in general, the study said, attributing this to the deteriorating economic situation in the country. Overall Latin America accounts for an overwhelming majority of the cities on the list, with Mexico, Colombia, El Salvador and Guatemala all featuring. Gang wars, drug violence and corruption contribute to the high murder rates, the study said.
Only nine cities are from other parts of the world – the four in the US, four in South Africa and Kingston, the capital of Jamaica.
You can share this story on social media: