Freddie Gray case: 'Defects' in prosecution cited in 3 officers' requests for charge dismissals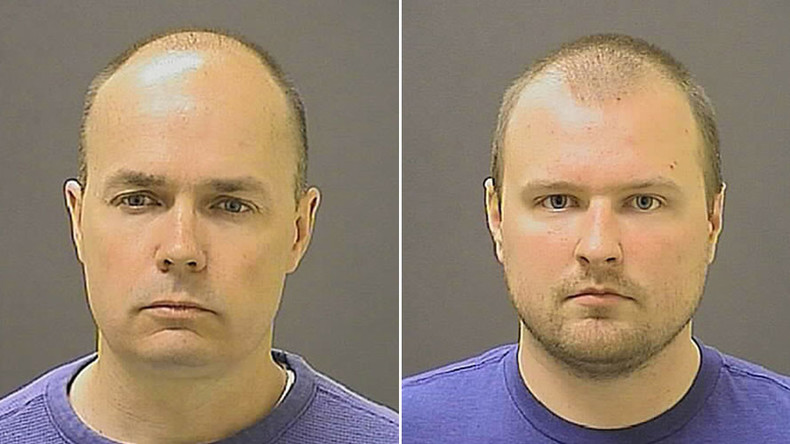 Three of the four Baltimore police officers awaiting trial related to the in-custody death of Freddie Gray last year have requested a dismissal of charges, alleging "defects" in the prosecution.
Attorneys for both Officer Garrett Miller and Sgt. Alicia White, as well as attorneys for Lt. Brian Rice, all filed motions Monday, calling for charges against the officers to be dismissed. Attorneys for Miller and White accused the prosecution of violating the officers' due process rights, according to court records cited by the Baltimore Sun.
Rice's motion was based on prosecutorial defects, though court documents were not available Tuesday.
The officers say that their request for dismissal is based on disclosures by two law enforcement officials involved in the case. Baltimore City Sheriff's Office Major Samuel Cogen said, in a federal affidavit, that he signed off on charges against the officers without fully understanding their attributes.
Cogen said he was "presented with a narrative that formed the basis of the application for the statement of charges that I completed," while the "facts, information and legal conclusions contained within" and the "charges lodged" against the officers accused in the death of Freddie Gray "came entirely from members of the State's Attorney's Office," the Sun reported.
Read more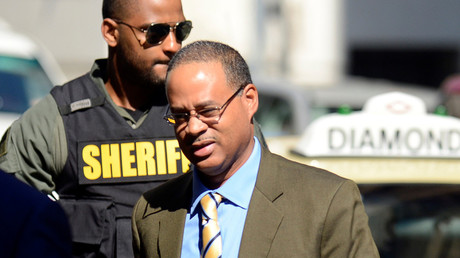 In the other disclosure, Detective Dawnyell Taylor, lead detective in the Gray case, alleged that prosecutors in the case urged her to offer misleading testimony to the grand jury that eventually indicted the officers.
The official narrative given to her by the prosecution to read to the grand jury contained "several things that I found to be inconsistent with our investigation," Taylor wrote in a daily log of case notes first reported by the Sun.
"I thought the statements in the narrative were misquoted," Taylor said. She went on to write that she was "conflicted" about questioning the state attorney's narrative, but that "with great conflict I was sworn in and read the narrative provided."
Miller and White have asked Circuit Judge Barry G. Williams to offer increased access to grand jury minutes and testimony, as well as the ability to file subsequent motions under seal of the court. Their attorneys, as well as those for Rice, have also requested the state offer grand jury minutes and testimony that apply to Det. Taylor.
Rice is slated to stand trial beginning July 5, while Miller's trial will begin July 27 and White's on October 13. Rice has been charged with involuntary manslaughter, second-degree assault, reckless endangerment and two counts of misconduct in office. White is charged with involuntary manslaughter, second-degree assault, misconduct in office and reckless endangerment, while Miller is charged with second-degree assault, reckless endangerment and two counts of misconduct in office.
Two officers in the Gray case have already been acquitted, one of those being the driver of the police van, Officer Caesar Goodson, Jr., who faced the most serious charge of any of the officers, second-degree depraved heart murder.
A sixth officer, William Porter, is awaiting a new trial set to begin on September 6. Porter was first tried in December, but the jury could not reach a consensus on his charges, resulting in a mistrial. All officers involved have pleaded not guilty.
Gray, 25, died in April 2015, a week after he suffered spinal cord injuries while he was transported in a police van. He had been arrested for allegedly possessing an illegal switchblade. Police chased Gray only when they "made eye contact" with him, officers said, which caused the young man to run "unprovoked upon noticing police presence." Only then did police find the knife. Witnesses have alleged severe police brutality against Gray while police claimed Gray was taken into custody "without the use of force or incident."
The death caused immense outrage and protests in Baltimore, adding to tensions present across the US between law enforcement and civilians, especially in communities of color.