Charleston marks anniversary of church shooting amid Orlando aftermath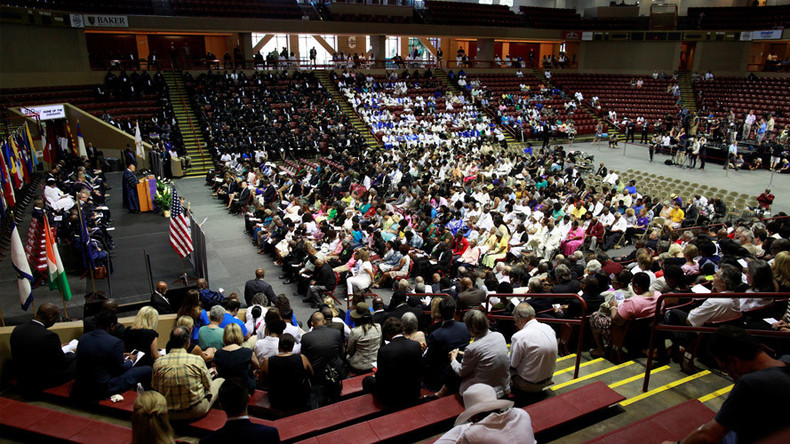 Less than a week after 49 people were gunned down at an Orlando nightclub, the residents of Charleston, South Carolina are marking the solemn anniversary of a shooting of their own: The slaying of nine people at a historic black church.
Friday marks one year since the nine were killed at a Bible study in a racially-motivated attack on Mother Emanuel African Methodist Episcopal (AME) Church, one of oldest black congregations in the country.
These still-fresh wounds were made even more painful on Sunday, when a gunman targeted people for their sexual orientation in an Orlando, Florida nightclub, resulting in the death of 49 and the injuring of 53 others.

"No group of people deserves to be targeted or the targets of hate because of race, gender, socioeconomic status or who they choose to love," said the Reverend Doctor Betty Deas Clark, current pastor at Emanuel, according to the Charleston Post and Courier. "At the end of the day, we are all God's creation and God is love."
The church will hold several services on Friday in memory of the nine victims of the attack: Cynthia Hurd, Susie Jackson, Ethel Lance, Rev. Daniel Simmons Sr., Rev. DePayne, Rev. Clementa Pinckney, Rev. DePayne Middleton-Doctor, Myra Thompson and Tywanza Sanders.
Governor Nikki Haley (R-South Carolina) joined thousands of others in attending a Friday morning service in TD Arena.

"Don't forget these people. They taught us amazing grace," the governor said.
Melissa Rogers, special assistant to President Barack Obama, delivered a message from the White House during the event, saying, "We look to Mother Emanuel for inspiration in the wake of Orlando."
Charleston Mayor John Tecklenburg told the Wall Street Journal that "the same kind of evil" binds together his city and Orlando. He said he talked with Orlando Mayor Buddy Dyer this week, and helped lead a vigil in Charleston for the victims of Sunday's attack.
Read more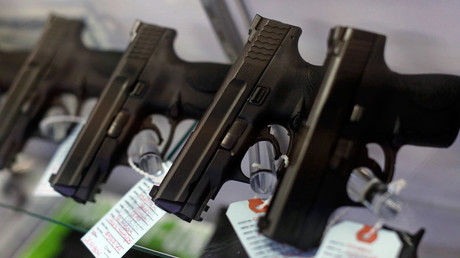 "Rather we will be defined by acts of compassion, and love, and unity that we have both shown as examples to the world," Tecklenburg said.
That message isn't just talk in Charleston, where many of those close to victims of the Charleston massacre responded to evil with good, forgiving gunman Dylann Roof within days of the attack.

"Dylann is not a part of my life or the life of my children," Rev. Anthony Thompson, the husband of victim Myra Thompson, told Reuters. "That's why we forgave him so that we can move on. We're through with him."
Roof, 22, will go to trial in November on federal hate crime charges that could result in a death sentence, and will face state murder charges in January.
On Friday, the city is dedicating nine trees planted near the Mother Emanuel church. Over the next week, lectures and Bible studies will be held to commemorate the shooting, and a community supper will be held at a downtown square.
In a statement remembering the victims of the attack, the National Association for the Advancement of Colored People (NAACP) pointed out the common thread between the Charleston and Orlando attacks.
"We must use this as a moment to resolve in our own hearts to change through love, fellowship, empathy and compassion," the NAACP said. "We cannot allow our country to once again mourn innocent lives taken as a result of bigotry, hatred and violence."