Charleston shooter charged with federal hate crimes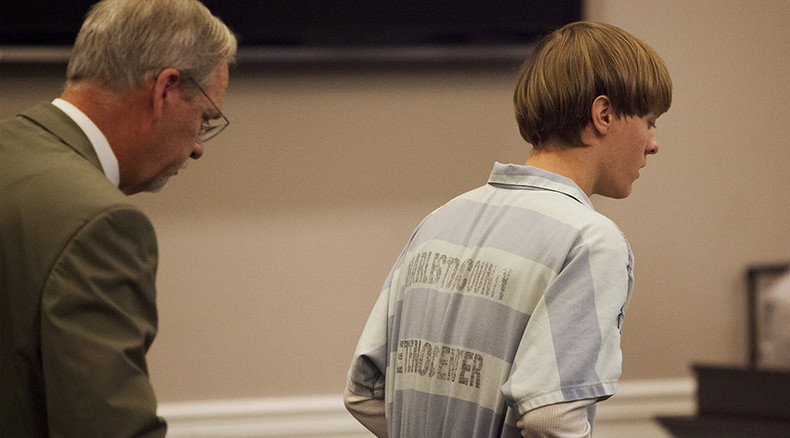 Dylann Roof, the white man charged with the murder of nine African Americans in Charleston, South Carolina, will be indicted on federal hate crime charges from the Department of Justice.
These federal charges are in addition to the nine counts of murder and three counts of attempted murder that Roof, 21, already faces. He could be sentenced to life in prison or the death penalty if found guilty.
No hate crime charges were brought against Roof on the state level, since South Carolina is one of the few states in the US that has doesn't have hate crime laws on the books.
Images showing Roof posing with Confederate flags were found with a racist manifesto following the massacre.
The shooting occurred at the historical Emanuel African Methodist Episcopal Church, and prompted South Carolina Governor Nikki Haley to call for legislation that removed the Confederate battle flag from state house premises in Columbia, where it had flown for over 50 years.
READ MORE: KKK face off against Black Panthers at Confederate flag protest in S. Carolina
Attorney General Loretta Lynch said that Roof chose the church for its historical significance.
"…Roof decided to seek out and murder African Americans because of their race." Lynch said during the press conference. "An essential element of this plan, however, was to find victims inside of a church, specifically an African-American church, to ensure the greatest notoriety and attention to his actions."