Travel hell: Airlines, TSA trade blame in Congress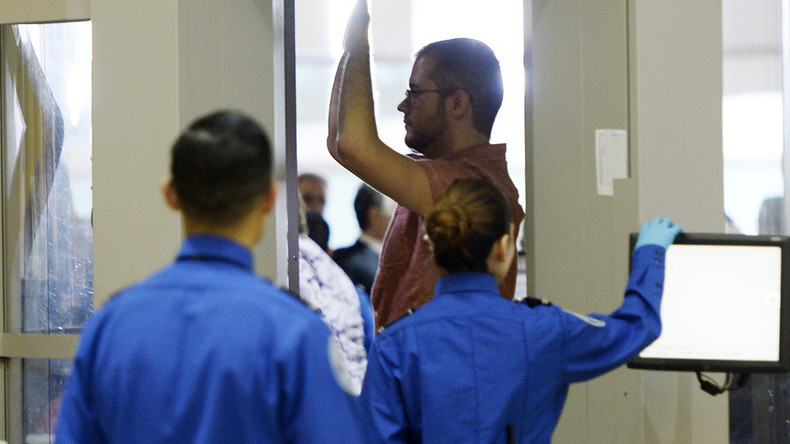 Over 70,000 travelers missed their flights due to lines at US airports this year. Airlines and Congress are demanding action from the TSA, which struggles with high attrition, low morale and the impossible mission of balancing security with efficiency.
Delays at Transportation Security Administration checkpoints have caused 70,000 customers of American Airlines and 40,000 checked bags to miss their flights just this year, an AA executive told the House subcommittee on transportation security on Thursday.
"TSA should consider additional methods for increasing risk-based screening, some of which were discontinued last year," Kerry Philipovitch, AA's Senior Vice President for Customer Experience, told lawmakers.
While acknowledging the long wait times at airports – exceeding two hours in places like Chicago Midway – the TSA says it is caught between a surge in popularity of air travel and a shortage of agents.
TSA is expecting to deal with 740 million people at US airports this year, approximately 15 percent more than in 2013, while experiencing a 12 percent decrease in staff, Reuters reported. In 2014, the agency lost 4,644 employees, while hiring only 373 people to replace them. Though the agency is hiring more full-time screeners, it won't have enough staff to handle all the air travel this summer, Administrator Peter Neffenger told lawmakers on Wednesday.
One of the problems cited by the agency is the low enrollment in the TSA Pre-Check program, where low-risk travelers can use expedited screening lanes if they pay an annual fee. Another is that the airline fees for checked baggage are causing more travelers to use carry-ons, which further slows down screening.
Philipovitch rejected this argument, saying there was "simply no correlation" between long wait times and checked baggage.
Read more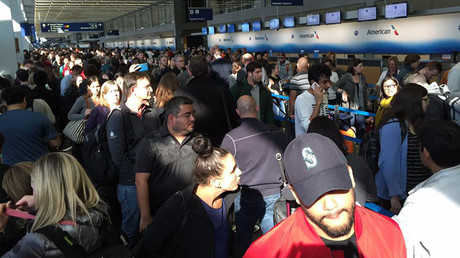 Shifting regular travelers into Pre-Check lines, also known as "managed inclusion," is unlikely to happen, as this is the very issue that got the TSA into hot water with Congress last year. In June 2015, a report by the DHS Inspector General was leaked to the press, revealing that the agency failed to detect "explosives" smuggled by undercover agents in 96 percent of the cases.
Following the storm of criticism in Congress, the TSA reassigned its acting administrator Melvin Carraway, and appointed retired Coast Guard Vice-Admiral Peter Neffenger in his stead. Grilled by the lawmakers on what he would do to address the "enormous failure," Neffenger had pledged to focus on filling security gaps, rather than ensuring the lines at airports moved quickly and efficiently.
The pressure to screen more people faster has pushed TSA to mandate overtime, cancel leave and force employees to work through breaks, contributing to low morale and high attrition among the Transportation Security Officers (TSO), J. David Cox of the American Federation of Government Employees told lawmakers Thursday.
"TSOs are subjected to second-class treatment that hurts morale and causes too many experienced screeners to leave TSA," Cox said. "The TSO workforce is not a footnote to the agency's goal of effectively and efficiently screening passengers."
Training hundreds of new officers at the cost of $34 million is not going to solve the problem if the TSOs continue to quit at a faster rate, Cox explained.
Patrick Smith, who blogs at Ask The Pilot, points out that the airlines, Congress and TSA are struggling to find the perfect balance of efficiency and security.
"We assign them an impossible task, then get hysterical when they can't perform it," he wrote Thursday. "The solution isn't pouring more and more money into a defective strategy. It's changing that strategy."
Eliminating the restriction on liquids and the requirement for travelers to take off their shoes are just some common-sense measures Smith put forth as possible solutions to the checkpoint crush. Another idea – to divert problematic bags, as opposed to holding up the entire line while they are being inspected – is already part of a pilot program the TSA has launched at Atlanta's Hartfield-Jackson International Airport.