Humans causing Texas quakes since 1925, long before fracking – study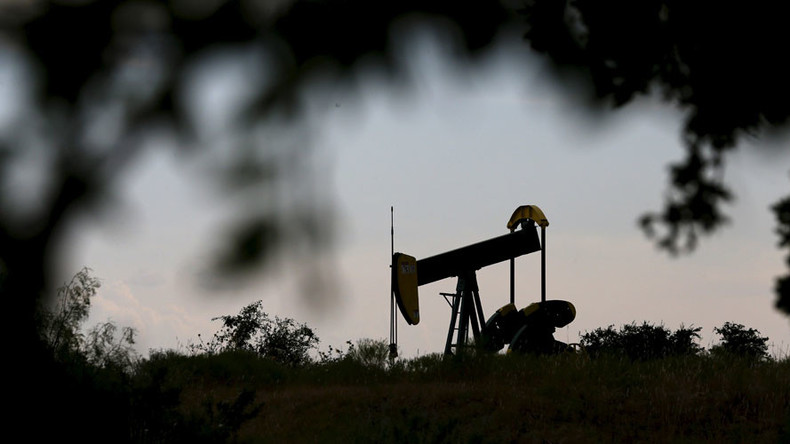 Just as the world is coming to terms with the dangers of fracking and the effects it has on natural disasters, a new study finds that manmade earthquakes in oil-rich Texas have been taking place for nearly 100 years, long before fracking.
Texas lies outside a seismically-active zone in the United States, but the new review of historical data points to it bearing a disproportionate number of quakes since 1925. According to the Seismological Research Letters, it has always been due to some form of oil and gas extraction.
Ever since the fracking boom seen on America's oil and gas belt, industries have sought to dump increasing amounts of water underground, exacerbating the risks of manmade quakes.
Hydraulic fracturing – or fracking – has led to a sixfold increase in earthquakes in Texas since 2008, according to lead author and senior researcher, and the director of the Institute of Geophysics at the University of Texas in Austin, Cliff Frohlich.
Frohlich's findings sharply contest the notion offered by state officials that there is no substantial proof Texas earthquakes have been caused by human activity at all – something they claimed as recently as 2015.
However, the analysis cannot pinpoint just what type of resource production was the proverbial silver bullet.
"I think we were all looking for what I call the silver bullet, supposing we can find out what kinds of practices were causing the induced earthquakes, to advise companies or regulators," Frohlich says. "But that silver bullet isn't here."
What's more, he writes, earthquakes greater than magnitude 3 have increased from one or two per year to a staggering 12. And they appear to mostly be occurring in areas no further than 1-3km from wastewater disposal wells used during production. However, Frohlich notes that no magnitude 3 or higher quakes have been linked to the actual process of hydraulic fracturing in the state yet (as has been discovered in Canada).
READ MORE: Unconventional no more: Two-thirds of natural gas comes from fracking
The study further found that changing extraction practices have had a substantial effect on the kind of earthquakes that took place over the years. For instance, in the 1920-1930 period, "they'd find an oilfield, and hundreds of wells would be drilled, and they'd suck oil out of the ground as fast as they could, and there would be slumps" as the earth shifted underfoot during rapid extraction. Later on, from the 1940s to the 1970s, these practices became more "aggressive": companies started pumping huge amounts of water underground, contributing to a further increase in seismic activity.
Frohlich further identifies the different types of quakes occurring in different corners of the US known for fracking and fracking-induced seismic activity. For example, Texas quakes are directly linked to high-injection rate water disposal wells, while Oklahoma wastewater comes from traditional oil extraction. It is injected deeper into the ground.
"As a scientist, we have known about induced earthquakes for some time, so these findings seem quite reasonable," seismologist John Armbuster of Columbia University told BuzzFeed News.
Numerous studies have been conducted on the oil and gas belt states over the past several years, with increasing evidence pointing to a relationship between fracking and manmade quakes.
But drilling firms are often unwilling to accept the connection.
Scientists are taking a closer look at the fracking-earthquake connection in the state. Last year Texas lawmakers set up a plan to install 22 more seismic monitoring stations there, in addition to the existing 17, to build a more comprehensive network.
You can share this story on social media: