Federal housing policy aims to end discrimination against ex-offenders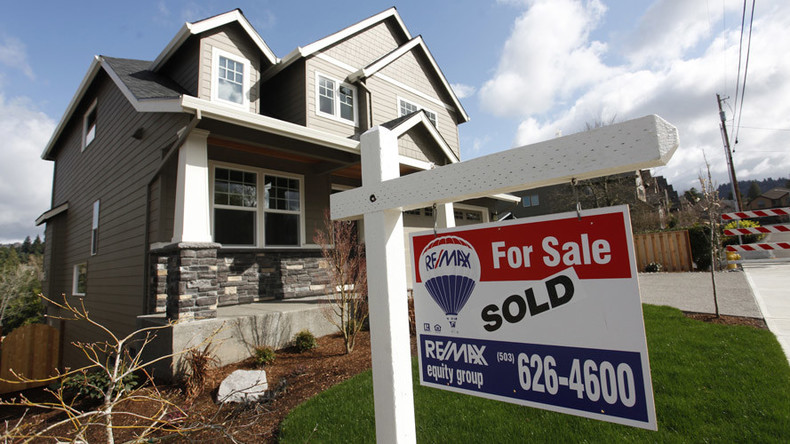 Complete denial of housing to anyone with a criminal record may violate the Fair Housing Act, the US Department of Housing and Urban Development (HUD) says in new guidance.
The department's general counsel said there are cases in which home sellers or landlords can turn down a potential buyer or tenant based on an individual's criminal past, and the Fair Housing Act does not offer protections to ex-offenders. But blanket policies against renting or selling to those with criminal records could now be subject to a lawsuit or discrimination penalties, according to HUD.
Property owners will have to prove that barring those with a criminal past from renting or buying a home is justified, HUD said.
HUD Secretary Julian Castro officially announced the new guidelines on Monday. The guidance will aim to improve the housing prospects of those disproportionately impacted by the US penal system, especially people of color.
Black men in the US are incarcerated at a rate nearly six times that of white men, according to the US Department of Justice, and Hispanic men are imprisoned at a rate twice that of white men.
"When landlords refuse to rent to anyone who has an arrest record, they effectively bar the door to millions of folks of color for no good reason," Castro told NPR.
A landlord's policy on housing and whether it constitutes discrimination will be determined on an individual-case basis, HUD said, whether alleged discrimination was intentional or not.
Denying housing opportunities to ex-offenders "no matter when the conviction occurred, what the underlying conduct entailed, or what the convicted person has done since then" is not sufficient, HUD said. Landlords will have to consider a host of a factors before refusing a housing opportunity, the department added.
"Right now, many housing providers use the fact of a conviction, any conviction, regardless of what it was for or how long ago it happened, to indefinitely bar folks from housing opportunities," Castro said in a statement. "Many people who are coming back to neighborhoods are only looking for a fair chance to be productive members, but blanket policies like this unfairly deny them that chance."
Attorneys for former prisoners said they believe HUD's new guidance will push home renters and sellers to rethink their policies for screening housing applicants in order to avoid legal consequences, The New York Times reported.
"The agency in charge of interpreting the Fair Housing Act agrees with us, and that will have a lot of weight," John P. Relman, a lawyer specializing in housing discrimination cases, told the Times.
Landlords have said that policies targeting ex-offenders are in place to safeguard against any liability that could come from a repeat criminal offense.
In its response to the lawsuit filed by a New York City social services organization over screening policies, housing ownership group Sandcastle Towers Housing Development Fund said that "convicted criminals lose some of their rights and privileges as a result of their convictions."
"A person who has already demonstrated a disregard for the law, upon penalty of imprisonment, is at greater risk for repeating that conduct, is a greater security risk and is a greater risk of defaulting in making rental payments or in complying with leases," said Sandcastle Towers Housing Development Fund, the Times reported.
While past legal issues can be considered, HUD said the goal of the guidance is to avoid "arbitrary and overbroad" housing policies that can amount to unfair housing practices.
"Policies that exclude persons based on criminal history must be tailored to serve the housing provider's substantial, legitimate, nondiscriminatory interest and take into consideration such factors as the type of the crime and the length of the time since conviction," HUD's guidance says.