Sex-for-repairs scheme: $8 million settlement reached in Baltimore public housing case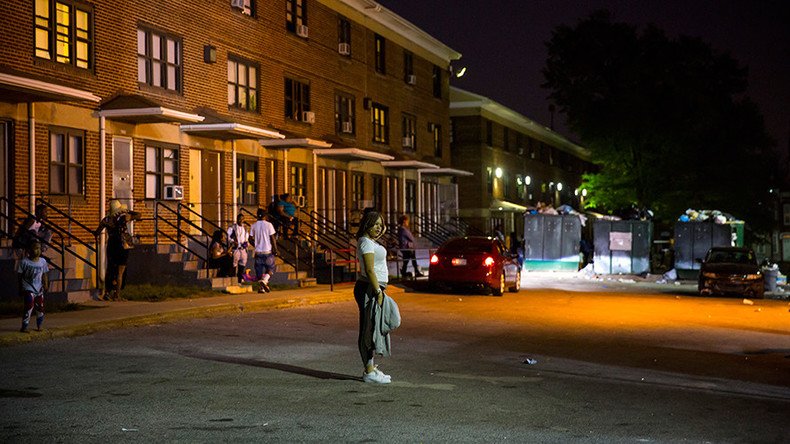 Women who claimed they were sexually abused or harassed by Baltimore, Maryland public housing workers following requests for basic repairs and maintenance will split a $6-to-$7.95-million settlement, officials have announced.
In September, seven women filed a $1 billion lawsuit against the Housing Authority of Baltimore City, saying they were forced to trade sexual favors in exchange for home repairs by the agency's maintenance workers. On Friday, the terms of a settlement between the plaintiffs and the Housing Authority were announced during a news conference. Cary J. Hansel, an attorney for the plaintiffs, said the settlement payments will depend on how many tenants come forward to join the class-action lawsuit.
"Every single abuser we could identify has been fired," Hansel said.
In the near future, tenants will have 60 days to join the suit, Hansel said, as reported by the Baltimore Sun. Only the 19 plaintiffs involved in the original case will move to new housing assignments, officials said.
The settlement is the largest in the history of the Fair Housing Act, according to the Sun. The federal law prohibits housing discrimination because of race, color, national origin, religion, sex, disability and the presence of children.
A US District Court and the US Department of Housing and Urban Development must approve the settlement, which was determined during mediation sessions last month, the Sun reported. The plaintiffs originally sought $10 million each for the alleged violations, the sum of which reached more than $1 billion. The case reached class-action status in November.
The 34-page legal complaint filed by the plaintiffs detailed sexual acts they say maintenance supervisor Clinton Coleman and his employees demanded before the wokers would agree to perform simple repairs for electrical problems, gas leaks and pest infestations at three housing complexes.
The lawsuit claimed that the defendants would "harass and abuse the vulnerable women in public housing," and that those actions are "subjecting the tenants to life-threatening living conditions, including but not limited to: mold, lack of heat, rodent and insect infestations, and risk of electrocution."
The suit describes a young mother acquiescing to sex multiple times for different repairs because she believed conditions in her dwelling threatened the safety of her child.
"Mr. Coleman exercises significant control over the community," the woman stated in court filings. "In addition to withholding repairs and making physical threats, his crews can make complaints that may result in residents losing their homes. I have no place to go and my daughter I would be homeless if this happened."
Another plaintiff was told she had to have sex with Coleman and staff member Michael Robertson in exchange for attention to a bug infestation and broken piping. She refused, and the maintenance staff ignored her requests. "I have not had any heat for the last two years," she said.
Other plaintiffs described threats aimed at them by maintenance workers, including one housing employee who told one resident he would "do a Bill Cosby on me," according to the woman.
"I came to understand that this meant he was threatening to drug and rape me," she stated in court papers.
Attorneys say the women did not report the abuse to police because they don't trust the Baltimore Police Department.
Housing Commissioner Paul Graziano's office ignored the women's pleas for help in the matter, the suit said, leading to calls for his resignation.
"The housing authority was well aware of it. Because there have been complaints dating back many years, and did absolutely nothing about it," Hansel said in September.
Graziano promised systemic changes within the Baltimore public housing system, including regular sexual harassment training for all housing employees.
"I certainly want to offer my sympathies to them and their families for what they've endured and to assure them that this housing authority is not going backwards," Graziano said at the news conference Friday. "We're going to make sure that this sort of thing does not happen again."
As the scandal unfolded, the Housing Authority opened a hotline where abuse victims could anonymously report misconduct.
"Mistakes have been made here and some of them very serious," Graziano said Friday.
The Baltimore state's attorney's office is in the midst of a criminal investigation into the sex-for-repair allegations. Coleman and Robertson, meanwhile, were fired in October.
You can share this story on social media: