Among delinquent youth, Whites more likely to abuse hard drugs vs Blacks or Hispanics
Published time: 18 Mar, 2016 18:29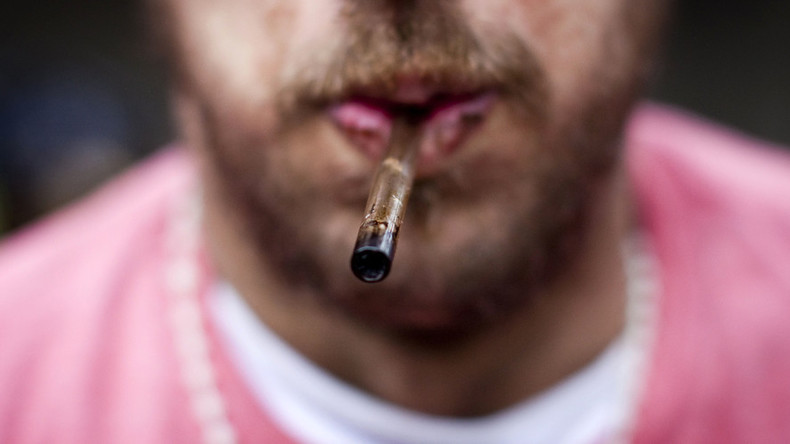 Defying both stereotypes and mass incarceration demographics, a new study found that among delinquent teenagers, African-Americans are less likely to abuse hard drugs than Whites or Hispanics.
Conducted over a 12-year period by Chicago's Northwestern University Feinberg School of Medicine, the study focused on the abuse of and dependence on drugs such as cocaine, PCP, opiates, amphetamines, and sedatives, as well as alcohol, among delinquent youth after detention.
During this period after their release, researchers found that non-Hispanic Whites were 30 times more likely to have a cocaine addiction compared to African-Americans, while Hispanics were over 20 times more likely to be addicted.
"Those findings are striking, considering the widely accepted stereotype of African-Americans as the most prevalent abusers of 'hard drugs'," said Linda A. Teplin, senior author of the study.
A total of 1,829 people were involved in the study, 1,172 men and 657 women, and all had been detained at the Cook County Juvenile Temporary Detention Center in Chicago between 1995 and 1998.
Aged between ten and 18-years-old at the outset of the study, nine follow-up interviews were conducted with participants into their 20s.
It was also found that 91.3 percent of males and 78.5 percent of females had a substance use disorder by their late 20s, with men more likely to be addicted to marijuana and alcohol while women relied more heavily on cocaine, opiates, amphetamines, and sedatives.
"Our findings add to the growing debate on how the war on drugs has affected African-Americans," Teplin said. "We found that African-Americans are less likely than other racial/ethnic groups to abuse hard drugs. Yet, African-Americans are disproportionately incarcerated for drug crimes."
The findings echo a 2013 report from The Sentencing Project, which detailed how the so-called war on drugs has been "waged in racially disparate ways".
It found that between 1999 and 2005, African-Americans constituted roughly 13 percent of drug users on average, yet accounted for 36 percent of those arrested for drug offenses and 46 percent of those convicted for drug offenses.
Looking forward, the same groups predict that one out of every three African-American males born today can expect to go to prison in his lifetime, compared to one in six Hispanic males and one in 17 White males.
READ MORE: Young white men most disreputable group in Britain, social attitudes poll indicates
Imprisonment rates in 2014 for African-American males were up to ten-and-a-half times greater in each age group than White males and up to 3.1 times greater than rates for Hispanic males, according to the Bureau of Justice Statistics.
The research also mirrors a UK study conducted in 2013 by the London School of Economics and Release, a national organization with an expertise on drugs and drugs law.
It found that while the Black community in the UK use less drugs than White people, they are six times more likely to be stopped and searched for drugs by police.
Researchers described the policing and prosecutions of drug possession offenses in England and Wales as being "unduly focused" on Black and other communities of color.