Trouble in sanctuary: Baltimore's Hispanics complain of aggressive policing
Published time: 10 Mar, 2016 03:16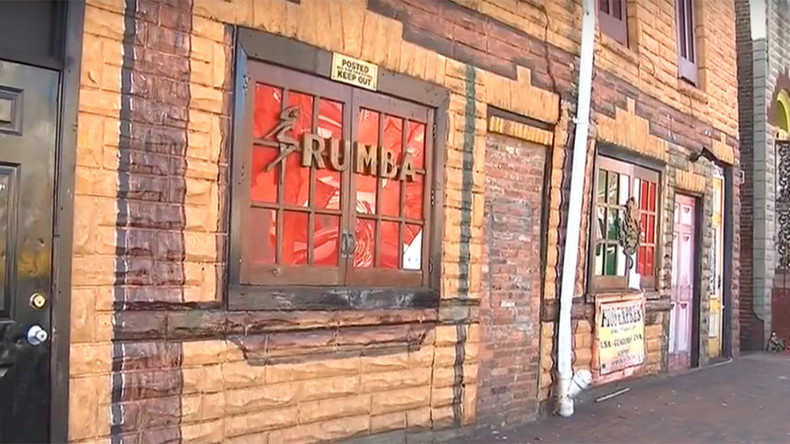 Three police raids in a month have convinced the owner of one Baltimore Mexican restaurant that he is being singled out. While authorities say they are just enforcing health and liquor codes, activists blame the sanctuary city's mayor.
Nicolas Ramos owns La Rumba on South Broadway Street, one neighborhood over from the city's trendy Inner Harbor. Last month, the police raided his restaurant three times, scaring away the patrons and shutting him down.
On February 3, a dozen armed police officers came into La Rumba and shut it down over an unpaid fine. Though Ramos paid it and reopened, the police showed up again two days later. This time, twenty officers accompanied a health inspector, who shut the restaurant down again because the water heater was not running.
On February 12, another 15 officers stormed La Rumba because the ladies' room had run out of toilet paper, Ramos told RT.
Baltimore's Health Department spokesman, Sean Naron, said the restaurant was shut down because it was unsanitary, did not have hot water, and the owner was operating without a liquor license.
"Those are things that would shut down any restaurant," Naron said.
Ramos' lawyer, Miguel Palmiero, disputes the allegations, however.
"We received a laundry list of alleged violations," Palmiero told RT. "If they did find any violations, where are the pictures? Where is the evidence?"
Baltimore Police Department spokesman T.J. Smith denied that anyone was being singled out or that the police had acted excessively. Officers only accompany inspectors from the health and liquor control departments. "These are normal inspections that are done across the city," Smith said.
Palmieri countered that if the city's departments don't properly communicate, that is the fault of Baltimore's mayor, Stephanie Rawlings-Blake.
"It all comes down from the mayor," he said. "It has to start at the top. If she doesn't know what's going on, that's her fault."
The mayor's office did not respond to RT's requests for comment.
The Hispanic Business Association has called for Baltimore's authorities to provide Spanish-speaking education and advice, including workshops and lectures, on how to remain in compliance with the city's codes. They also want an end put to raids conducted by large numbers of police offices, which they say intimidate restaurant employees and patrons alike.
"A Sanctuary City like Baltimore must consider the message such raids send to the Latino Population," said a statement by the HBA, signed by Palmiero and fellow attorney Gilberto de Jesus.
In 2014, Rawlings-Blake featured Ramos and his first restaurant, Acros, in a campaign to urge immigrants to move into Baltimore. Now, he says, the climate has changed.
"Maybe I'm wrong, but I think this started with Donald Trump," Ramos told RT. "I'm here for 25 years, and never feel this discrimination. I come from Mexico with nothing, and work hard."
Presidential nomination contender Donald Trump is a Republican, however, whereas Stephanie Rawlings-Blake, Baltimore's mayor, is a Democrat.
A hearing on the status of La Rumba is scheduled for March 21. Until then, the eatery remains shuttered.