Phoenix woman keeps murder victim on couch as "shrine from God"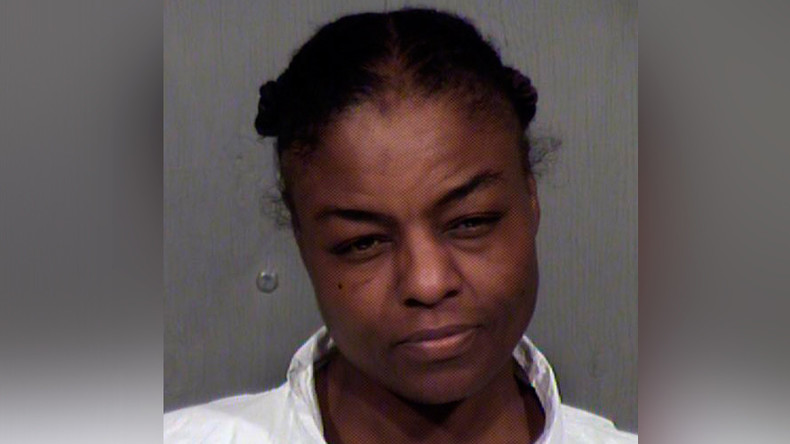 Police in Phoenix, Arizona responded to two 911 calls that there was a dead woman covered in a towel lying on suspect Anitra Braxton's couch.
Upon arrival at the murder scene Braxton told officers the unidentified body was a "shrine from God" and, that it was in fact her own body. Later, Braxton said the woman was shot in the eye because she didn't believe in God.
The body is thought have been on her couch for two days. Braxton has been charged with murder.
Phoenix police spokesman Sgt. Trent Crump told reporters, "She will not tell us who the victim is. When we ask for the victim's name, she gives her own name. At this point, we're not sure what her thought process is or what type of mental illness she may be suffering from."
READ MORE: 'Boom, boom, boom' : White woman points BB gun at cops, tells them to 'shoot me'

Braxton was released from prison in 2013 after serving two years for burglary, forgery and drug violations. Her family say she was mentally ill.
Braxton's neighbour told Fox that she acted erratically and did drugs all night. Another neighbour said she had "run around naked" and that "she could just flip."
Witnesses told police they believed the victim was pregnant. An autopsy will be carried out on Tuesday.